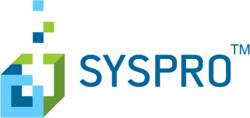 ...with SYSPRO, we're getting more accomplished, with fewer people, than has ever been possible before.
Burnaby, British Columbia (PRWEB) September 18, 2012
SYSPRO, one of the longest-standing, global ERP providers, announces the success of its ERP software in increasing efficiency and optimizing resources at Arctic Manufacturing, a British Columbia based manufacturer of stock and custom-designed commercial trailers for heavy transportation. With the current challenges faced by the Western Canadian forestry industry and the decreased demand for forest products in the United States, Arctic needed to find ways to boost efficiency, cut costs and streamline its business operations. The highly flexible SYSPRO ERP has helped Arctic deal with the difficulties faced by its industry and stay competitive in a highly evolving market, within a framework of simplicity that has resulted in the optimal use of internal resources.
Arctic relies on efficient business processes to maintain its competitive edge in difficult times. When looking for an ERP solution, they focused their search on an ERP software vendor that could accommodate all their specific needs, including robust inventory control, as well as offer the flexibility and scalability to grow seamlessly with their business at a price they could afford. The SYSPRO ERP was an ideal fit for Arctic's requirements and continues to play a key role in their business strategy, allowing Arctic to integrate its key operations, and synchronize, plan and optimize its available resources in order to succeed in the global marketplace. The SYSPRO ERP also offers key stakeholders a wealth of real-time information that greatly enhances the insight of company decision makers. Currently, Arctic uses most of SYSPRO's inventory, manufacturing, tracking, reporting, analysis and accounting modules, boosting efficiency and allowing for easy data access across the company.
"One of the most important consequences of using SYSPRO is that our inventory control has tightened considerably, without having to add additional people or increase anybody's workload," says Blair Stunder, General Manager of Arctic Manufacturing. "Whenever you can increase your access to data without adding to staff or work levels, it's a good thing. In general, with SYSPRO, we're getting more accomplished, with fewer people, than has ever been possible before."
Despite Arctic's increasingly complex uses of the SYSPRO machinery and equipment ERP, this has not translated into further complications for staff. The SYSPRO ERP has made managing customer and supplier relationships easier on Arctic employees by automatically emailing out purchase orders, reducing long-distance phone calls and most importantly order entry errors. Arctic employees can also customize the SYSPRO interface so that their screen displays what is relevant for their specific job. This customization allows employees to optimize their workflow and focus on what is important to their role.
"With all the flexibility built into SYSPRO, it pretty much fits our business needs right out of the box. Many of our employees have worked with other ERPs and are impressed with SYSPRO's ease of data retrieval," says Stunder. "Our employees also appreciate how simple it is to customize the interface. We've had no problems to speak of. SYSPRO is a stable, reliable, low-maintenance ERP system, and it does what it's supposed to do six days a week, every week of the year."
About Arctic Manufacturing
Established in 1974, Arctic Manufacturing is a private company situated in Prince George, British Columbia. With 25 employees, working out of a single, 35,000-sq.ft. facility, Arctic fabricates a variety of stock and custom-designed commercial trailers for heavy transportation with a focus on log transportation. For more information please visit http://www.arcticmfg.com
About SYSPRO
SYSPRO, formed in 1978, has earned the trust of more than 14,500 companies globally for its suite of visionary software that enhances the competitive thrust of small/mid-sized manufacturers and distributors. The company's adherence to developing technology based on the needs of customers is among the reasons why SYSPRO enjoys one of the highest customer retention rates in the industry.
For more information about SYSPRO and its proven track record of increasing operational efficiency in all facets of accounting, manufacturing and distribution, visit http://www.syspro.com
All company names and products mentioned in this release are trademarks or registered trademarks of their respective holders.