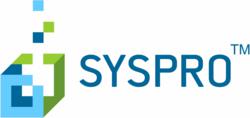 Sabian selected the SYSPRO ERP system to help its organization shift away from manual processes and gain a competitive edge in the marketplace.
Burnaby, British Columbia (PRWEB) January 15, 2013
SYSPRO, one of the longest-standing developers of ERP software packages for small to mid-sized manufacturers worldwide, announces the success of its enterprise resource planning solution in automating and improving business processes at Sabian Limited, one of the world's foremost cymbal manufacturers, based in New Brunswick, Canada. Sabian selected the SYSPRO ERP system to help its organization shift away from manual processes and gain a competitive edge in the marketplace. SYSPRO was chosen for its ability to seamlessly integrate with existing business and manufacturing operations, while also offering extensive customization. Sabian continues to leverage the flexibility of the SYSPRO ERP with their own highly tailored software scripts.
When Sabian first started looking for an ERP system, the foremost priority was finding a solution that could be highly tailored and was flexible enough to work within their existing business processes. After an extensive evaluation and review of the various ERP software options in the marketplace, Sabian eventually settled on SYSPRO, the solution whose flexibility and customization stood out from the pack. Since its initial roll-out of SYSPRO, Sabian continues to this day to further tailor their solution. They write proprietary software with Visual Basic while leveraging SYSPRO's extensive support in the creation of their custom software solutions. They have also benefitted from scripts written by SYSPRO experts to fit their specific manufacturing needs. Sabian is fully pushing the boundaries of what the SYSPRO ERP can do to propel their business forward.
"Our priority was to purchase a system that could be highly tailored, to play to our strengths and conform to our business processes," shares Greg Hartt, Manager of Information Systems at Sabian. "SYSPRO was exactly what we were looking for. Our initial investment was approximately $100,000. Half of that was spent on software and the other half on consultants. It was the best $100,000 we ever spent. The beauty of SYSPRO is its flexibility – we can leverage our investment without affecting the core reliability of the software."
Manufacturing ERP software from SYSPRO has dramatically changed how Sabian runs its operations. Despite only manufacturing three major product lines, thousands of SKUs mean that Sabian has a plethora of needs when it comes to handling their processing, inventory management, forecasting and packaging. Sabian's manufacturing process is lengthy including two stages of testing and a period of maturation. Prior to SYSPRO, Sabian had no way to track its products through the build process and had no forecasting abilities whatsoever. Barcoding was another pertinent issue. With 6,000 individual stock codes requiring their own barcode, it was simply not economical to buy labels. The SYSPRO ERP tackled this problem head on, enabling factory staff to key in stock codes and get the corresponding barcode while tying everything back to SYSPRO, vastly improving efficiency while keeping the process simple for employees. This barcode system has also completely automated the packaging process at Sabian. The automation that the SYSPRO ERP software brings has also helped other departments step away from manual processes to boost efficiencies and save time across the entire organization.
"SYSPRO allows us to track the movement of product on the floor, and when we issue a job the system tells us how much materials and product we still have on the shelf," says Hartt. "When we do a forecast we can see what we need over time. And when the customer places an order, we can provide a very good estimate of when that order will be filled. SYSPRO allows us to be more proactive, which gives us a definite competitive advantage. Fifteen years after I started at Sabian, we've doubled our revenue. During all that growth we only hired one additional person in an administrative capacity. That's twice the volume with only one more body, and that would not have been possible without the SYSPRO ERP."
About Sabian
Sabian Limited distributes cymbals and other percussion instruments, along with stands and accessories, into approximately 120 countries worldwide, employing some 125 people in nine offices. Sabian cymbals can be found in the drum kits and cymbal stands of some of the most famous drummers and percussionists in the world. For more information visit http://www.sabian.com.
About SYSPRO
SYSPRO, formed in 1978, has earned the trust of more than 14,500 companies globally for its suite of visionary software that enhances the competitive thrust of small/mid-sized manufacturers and distributors. The company's adherence to developing technology based on the needs of customers is among the reasons why SYSPRO enjoys one of the highest customer retention rates in the industry.
For more information about SYSPRO and its proven track record of increasing operational efficiency in all facets of accounting, manufacturing and distribution, visit http://www.syspro.com.
All company names and products mentioned in this release are trademarks or registered trademarks of their respective holders.