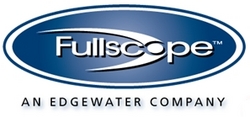 Athens, AL (PRWEB) May 6, 2010
Fullscope, Inc., an Edgewater Company (NASDAQ: EDGW, edgewater.com) ("Fullscope" or the "Company") and award-winning Microsoft Dynamics AX reseller, today announced that one of its customers, Ridley Inc., received a 2010 Progressive Manufacturing 100 Award for Operational Excellence.
Managing Automation, a Thomas Publishing Company, LLC publication, announced the winners of its sixth annual Progressive Manufacturing 100 Awards in February. The award ceremony was held on the last day of the Progressive Manufacturing Summit 2010, Seizing the Future: Leadership Strategies for the Recovery and Beyond, May 3-5, 2010, at The Breakers in Palm Beach, FL.
View the Managing Automation press release at http://www.managingautomation.com/awards/index.aspx [managingautomation.com
About ERP Software Solutions Solutions Provider Fullscope
Fullscope, an Edgewater Company, is an award-winning Microsoft Gold Certified Partner and one of the largest Microsoft Dynamics AX resellers in the United States and Canada. The Company provides enterprise resource planning (ERP) software and other technology services to help companies with process, discrete and hybrid manufacturing operations improve operational efficiencies, increase the agility of their manufacturing operations and have real-time insight into production processes. For more information, visit fullscope.com.
The names of actual companies and products mentioned in this press release may be trademarks or registered trademarks of their respective owners and are hereby acknowledged.
###