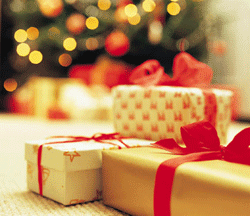 A reputable security company can help homeowners keep their homes merry and safe this holiday season.
Irving, TX (PRWEB) December 11, 2012
The holiday season is here, and many Americans are looking forward to time spent at home with family and friends. To make sure everyone stays safe and sound, the Electronic Security Association (ESA) recommends some basic home safety tips.
When the first chill of the season arrives, many homeowners turn on the heat or throw logs on the fire. Without the appropriate safety precautions, heat isn't the only thing that will increase in the home; the risk for carbon monoxide (CO) poisoning also increases.
According to the Centers for Disease Control (CDC), there are approximately 450 deaths caused by CO poisoning in the United States each year. CO gas can come from a number of sources around the home such as gas-fired appliances such as furnaces and fireplaces, as well as charcoal grills and wood-burning fireplaces. Since CO is an odorless, colorless, tasteless and toxic gas, it is undetectable to human senses and can be fatal in a matter of minutes.
To prevent CO poisoning, homeowners are urged to have a qualified technician inspect fuel-burning appliances at least once a year. Additionally, homeowners should refrain from using charcoal grills in enclosed spaces or running their vehicles inside the garage. Even when the garage door is open, deadly levels of CO can build up and find their way inside the home. For added safety, a CO detector should be included as part of a monitored home security system. This ensures that in the event a homeowner becomes disabled by a CO gas leak, a monitoring station will be able to notify the fire department and send help.
But CO isn't the only hazard that surrounds the season. From lights hung on a dry Christmas tree to candles lit near flammable decorations, it's easy to see why fire safety is a main concern during the holidays. Some easy tips to keep families safe while decking the halls include:

Always keep candles away from holiday decorations and other flammable items.
Whenever possible, choose decorations made with flame-resistant materials.
Use care when selecting lights and electrical decorations by checking for certification from an independent testing lab.
Always follow the manufacturer's instructions when setting up decorations.
Carefully inspect all strands of lights (new and used) and replace broken bulbs before plugging lights in.
Do not overload extension cords and never connect more strands of lights than recommended.
Turn off all lights and electrical decorations before leaving the house or going to bed.
Consider adding fire detection devices to a monitored home security system. Not only will the alarm sound, but the fire department will be alerted in case of emergency.
Before welcoming guests for the holidays, check to make sure all smoke detectors and alarms are working properly. When guests arrive, explain the fire escape plan for the home and the steps for operating the alarm. If children are visiting be sure to store matches, lighters and other hazardous materials out of their reach.
A reputable security company can help homeowners keep their homes merry and safe this holiday season. Security companies that are members of ESA are trusted among consumers and adhere to a strict Code of Ethics and Standards of Conduct. Homeowners can find an ESA member in their area on http://www.alarm.org.
About ESA
Established in 1948, the Electronic Security Association (ESA) is the largest trade association representing the electronic life safety and security industry. Member companies install, integrate and monitor intrusion and fire detection, video surveillance and electronic access control systems for commercial, residential, industrial and governmental clients. In cooperation with an alliance of chapter associations, ESA provides technical and management training, government advocacy and delivers information, advice, tools, and services that members use to grow their businesses and prosper. ESA may be reached at (888) 447-1689 or on the Web at http://www.ESAweb.org.