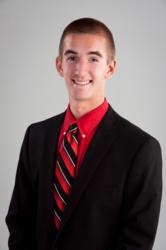 The men and women who serve this country each and every day as police officers or firefighters are heroes and national treasures. The work they do in protecting our communities can never be appreciated enough.
Irving, TX (PRWEB) May 23, 2013
The Electronic Security Association (ESA) recently awarded $20,000 in scholarships to students from Michigan, Arizona, California and Ohio as part of the association's annual Youth Scholarship Program.
This year, with Vivint's sponsorship of $10,000, ESA was able to increase the prize amounts and expand the awards to include third and fourth place scholarship winners. Cameron Hein of Pinckney, Mich. received top honors with a first-place scholarship of $10,000; Courtney DuBois of Chandler, Ariz., won $5,000 for second place; Allison Gordon of Carlsbad, Calif. took home the third-place $3,500 scholarship; and Ellen Bley of North Bend, Ohio was awarded a $1,500 scholarship for fourth-place.
Since the ESA Youth Scholarship Program was created in 1996, the association and its affiliated Chartered Chapters have donated more than $390,000 in scholarship funds to children of police officers and firefighters.
"The men and women who serve this country each and every day as police officers or firefighters are heroes and national treasures," said ESA President John Knox. "The work they do in protecting our communities can never be appreciated enough. Awarding scholarships to these fine students is one of the ways we can thank our deserving public safety partners."
This year's top-prize winner is Cameron Hein, valedictorian at Pinckney Community High School in Pinckney, Mich. with a 4.0 GPA. He has been active in the Boy Scouts since 2000 and achieved the rank of Eagle Scout last summer. Cameron also serves as a member of the Pinckney Marching Band and Wind Ensemble as well as a varsity athlete on the tennis and swimming teams. In addition, Cameron dedicates his time to his community by coaching a youth basketball team. This fall, Cameron will attend University of Michigan in Ann Arbor, Mich. to study engineering.
Cameron's father is a firefighter at Ann Arbor Fire Department. As part of their entries, each applicant was required to write an essay entitled, "What it means to me to have my parent or guardian involved in securing our community." Cameron wrote about his father's dedication and passion for his career and for serving the public.
"I have an immeasurable amount of pride in my dad," Cameron said. "He sacrifices everything on a daily basis, including his life to protect the safety of others. The influence of my dad has inspired me to use my talents and interests to work for the safety of others."
Courtney DuBois of Chandler, Ariz. won first place in the Arizona Alarm Association Youth Scholarship Program and was awarded the second place prize in ESA's national scholarship program for her scholastic achievements, essay and community involvement.
Courtney will graduate in the top two percent of her class from Hamilton High School and is a distinguished leader in her community serving as president of the Hamilton High School National Honor Society and spending her free time working with disabled children through equine therapy.
Courtney's father, Dan DuBois, is a fire marshal at the Gilbert Fire Department. In her application essay, Courtney said "[My father's] dedication and work within the community has molded and evolved my character." This fall, Courtney will attend Arizona State University where she will study biomedical engineering.
Allison Gordon, the third-place winner, is from Carlsbad, Calif. As a student at Carlsbad High School, Allison is involved in the Future Voters of America and the National Honors Society. Allison's father, Mark Gordon, is a firefighter at the Miramar Fire Department. Allison will continue her education at the University of California, Berkeley later this year.
Ellen Bley of North Bend, Ohio is the fourth-place scholarship winner. Ellen will graduate from Mother of Mercy High School with a 4.39 GPA. For the past several years, Ellen has been a member the National Honor Society and an active volunteer within her community. Timothy Bley, Ellen's father, is a law enforcement officer at the Cincinnati Police Department. Ellen will attend the University of Notre Dame this fall.
About Vivint, Inc.
Vivint Inc. is a leading provider of home technology services. Vivint services are delivered through a technology-based platform that integrates a wide range of wireless features and components to provide simple, affordable home security, energy management, home automation, and solar solutions. For more information, visit the company's website at http://www.vivint.com.
About ESA
Established in 1948, the Electronic Security Association (ESA) is the largest trade association representing the electronic life safety and security industry. Member companies install, integrate and monitor intrusion and fire detection, video surveillance and electronic access control systems for commercial, residential, industrial and governmental clients. In cooperation with an alliance of chapter associations, ESA provides technical and management training, government advocacy and delivers information, advice, tools, and services that members use to grow their businesses and prosper. ESA may be reached at 888-447-1689 or on the Web at http://www.ESAweb.org.