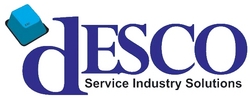 With this release we incorporated a multitude of user suggestions that enhance the software for our customers.
Fort Myers, FL (PRWEB) February 24, 2010
dESCO, LLC announced the release of Version 10 of its flagship product, ESC. This release of ESC focused around streamlining data entry and data flow, expanding the computing capabilities both in the office and in the field.
Dean Schreiner, dESCO's President, said, "With this release we incorporated a multitude of user suggestions that enhance the software for our customers. We listened to our users and tried to convert their pain points into an easy-to-use solution." Changes to the customer and dispatch modules have simplified processes, such as managing customers and contacts, scheduling and dispatching technicians, and making sure technicians are always prepared with the right parts and equipment."
Eric Rausin, Vice President of Operations, said, "We were going for a more modern interface that is going to respond the way customers think it will, and will behave more intuitively overall. We've given a lot better control over their customers' information."
The streamlined customer entry screen makes it easier to enter new customers and provides better control of data. Users can easily correspond with customers via mail merge, and new customer accounts are date stamped, letting users filter reports by the date customers were added. Users can also attach a sales person to each customer so invoices will be auto-assigned to the designated sales person. The customer search field auto-fills after a few characters, and the software will automatically pick the correct city and state for new customers based on zip codes. The software catches duplicate customers before they are created, and users can eliminate existing duplicates by merging locations, making it perfect for transferring information from builder to buyer.
Charles Cubbage, Chief Programmer, said, "We're converting all the code to .NET, redesigning the modules as we go. We're trying to look at everything again and make improvements to make it even more intuitive. We've been able to make a much better environment, focusing on the customer experience."
The redesigned dispatch entry screen makes sure that dispatched technicians are properly equipped for the job sites they visit. It is easier to use and allows users to browse through dispatch notes for a range of dispatches within one screen. The new search field on the Dispatch Board makes it easier for users to easily find current dispatches. Printed dispatch tickets are customizable with the new layout designer.
Alterations to the reporting functions let users better view, compare, and edit reports, allowing an unlimited number of reports to be open at once, providing side by side comparisons.
Updates to the service agreement functions increase the connectivity among the agreement, the dispatch it generates, and the items in inventory. This connectivity ensures that the technicians know what they need to take with them to complete the job, that the proper parts appear on the invoice, and that the parts used will be removed from inventory. Changes to the inventory screens simplify the process of entering, adjusting, and managing inventory, and there have also been updates to facilitate taking physical inventory counts.
The Web Front Office, ESC's web portal, received a major facelift in this version, providing an interface with a more modern appearance. It has been redesigned to make it more comprehensive, and expanded set up screens let users manage more of the software from the web. Users can now run multiple reports directly from within Web Front Office, and technicians are able to print their dispatches from the web. The mobile client, ESC's field computing component, has also had many of its features expanded to make technicians more efficient in the field.
dESCO, LLC develops innovative service management software for small and medium sized businesses. dESCO serves more than 30 service verticals and has more than 20,000 users of its flagship product, Electronic Service Control "ESC". ESC streamlines the workflow of service companies by helping them take service calls, schedule technicians, manage service contracts, manage inventory, and track equipment. A 30-day trial of ESC is available at their website.
Media Contact:
Jonathan Frei
dESCO, LLC
Phone: 239-275-1991 or 800-226-7529
jonathanf(at)desco-soft(dot)com
###