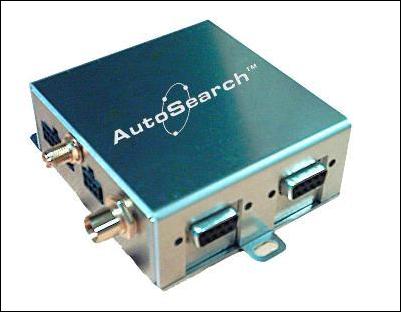 While it has taken two years of development, the Translocator 1.4TL is a superior product that is competitive with any in the market.
Atlanta, GA (Vocus) December 4, 2006
EarthSearch Communications (ESC), the Atlanta based GPS technology company that introduced several groundbreaking telemetric products in the US market in 2004, has returned after a series of successful tests, certifications and launches in South America and Mexico, to unveil innovative marketing programs in support of its brand expansion in the US.
According to ESC's Chairman and CEO, Kayode Aladesuyi, it was opportunity that drew ESC away from its scheduled US launch in 2004. "Brazil has one of the highest car theft rates in the world. Add to that the interest EarthSearch received from South American based automakers and insurance companies; it was easy to make the decision. South American insurers such as Bradesco Seguros, SulAmerica, Tokio Marine, Porto Seguros and Real Seguros, have all approved our product.
"After two years, EarthSearch has become one of the frontrunners in the Brazilian GPS industry; our product acceptance within the insurance industry there affords many consumers discounts as high as 25% when the ESC 1.4 Translocator is installed on their vehicle; and a recent sales distribution agreement with Pneutop (a Firestone Distributor) automotive repair center, offers ESC products exposure in more than 20 South American chain stores," says Aladesuyi.
ESC now has immediate expansion plans for the US, Mexico and Canada. "Our focus now is to locate automakers, retailers, insurance companies and several other marketing partners," says ESC Marketing Manager Howard Morgan. "While it has taken two years of development, the Translocator 1.4TL is a superior product that is competitive with any in the market."
The Translocator 1.4TL is an advanced communication system using GPRS with SMS as back up, and superior battery management functionality. In addition, the product offers real time customization options including vehicle tracking and memory logs, redundant coverage backup during signal loss through a feature called 'Eye In The Dark,' and a silent alarm feature in the event of abductions or kidnappings. Consumers now have direct monitoring access to tracking information via their cell phone or handheld device's text feature, thus eliminating the need for a computer."
Most wireless handheld devices with Java can download ESC's proprietary software and gain entry to an interactive 2-way communication with assigned vehicles through a drop down menu. The user can then monitor the activity of the car, disable or enable the vehicle remotely from any location in the world. Other options allow for alerts, speed notifications, violations of electronic fencing that protects against car theft, battery failure or tampering, and unauthorized movement, all from the user's cell phone. A 24-hour operation center is also available to monitor vehicle activity if the user prefers to disable the auto alert feature.
"We doubled the size of our commercial operations since ESC's inception in 2003, and have begun to strengthen our presence here in the US. Significant developments and commercial interest has already been received from national retailers and automotive manufacturers--some of which are already testing the product here. A recently executed agreement with Manchester Marketing, a Boston based marketing group promises to deliver a sales partnership with a major national retail and automotive part chain store.
"We are poised to handle the growing consumer interest in our products globally and expect to mirror our South American success during our expansion," Aladesuyi forecasts.
About EarthSearch Communications
EarthSearch Communications is an Atlanta-based Technology, Research & Development corporation specializing in telemetric applications for the delivery of security, safety and business management tools using GPS technology for commercial and private use. A primary EarthSearch's initiative is to help reduce accidents and assist tee's in driving responsibly.
EarthSearch Communications
5729 Delk Rd. Marietta, GA 30076
Contact: Howard Morgan
Phone: 770.953.4184
Mobile: 404.488.6679
Fax: 770.953.4185
###