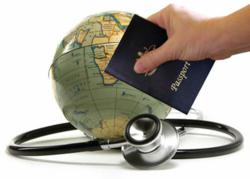 More baby boomers are traveling to Costa Rica for state-of-the-art health care at affordable prices.
San Jose, Costa Rica (PRWEB) May 08, 2013
The Council for the International Promotion of Costa Rican Medicine (PROMED) welcomed more than 250 wellness and tourism companies from 15 different countries during the recent Costa Rica Medical Tourism Summit. The event was held in Playa Herradura from April 24-26 with the goal of promoting Costa Rica as a key destination for both retirement and state-of-the-art health care services at affordable prices. The conference was organized by PROMED and the Costa Rican Institute of Tourism (ICT), and co-sponsored by the Ministry of Foreign Affairs and Chamber of Commerce.
The congress attracted companies including clinics, hospitals, insurance firms and Costa Rica hotels. Approximately 500 guests from Canada, the United States, Mexico, and several Latin American countries were in attendance at the fourth annual summit, which featured workshops and lectures related to medical tourism, retirement and marketing.
Costa Rica has rapidly evolved into one of the world's leading destinations for medical tourism, with nearly 50,000 medical travelers documented in 2011. Ranked fourth among Latin American nations for the quality of its health services, the country attracts thousands with its reasonable prices and high standard of care. The local tourism sector has taken note of this burgeoning niche market, finding innovative ways to cater to the increasing number of medical tourists. Costa Rica vacation rental operator, Escape Villas, has witnessed a new trend among its patrons according to spokesperson Sara Hopkins. "Over the last five years, we've seen a marked increase in our medical tourism clientele, especially among baby boomers who fly down for dental procedures or cosmetic surgery and want to recuperate in total comfort and anonymity." Escape Villas offers several well-appointed condos in the San Jose-Escazu area for guests who want a luxurious home base for post-op recovery.
Last year, medical tourism in Costa Rica generated some $338 million in revenue, with most tourists arriving for specialty procedures in dentistry, bariatric or orthopedic medicine, and plastic surgery. Residents of Canada and the United States make up the bulk of these travelers, who take advantage of the country's close proximity and diverse range of sightseeing excursions. Median prices for health care and surgical procedures are typically 40 to 60 percent less than in the States, and Costa Rica boasts three JCI-accredited hospitals in the capital of San Jose.
Allan Flores, Minister of Costa Rica Tourism commented, "This conference is an ideal showcase to expose the high professionalism of our specialists in the area of health, the support of internationally accredited medical facilities, competitive rates of procedures, our geographical position, political and economic stability of our country, climate and natural attributes."
In light of rising medical costs and insurance premiums in the States, it's no surprise that international health travel has exploded in recent years. Even some of the most comprehensive health insurance plans carry so many exclusions that patients are forced to look for economic alternatives. Such was the case for Escape Villas guest Sherri Norman, who flew down to Costa Rica in March for a trio of medical procedures. A Washington D.C. native, Norman chose to join her friends in the postcard-perfect setting of a Manuel Antonio beach rental following her recuperation. "I had cataract surgery, four new crowns and a bridge put in, and laser resurfacing with San Jose's top dermatologist. The cost of all this plus my vacation was less than what I'd have spent on the procedures alone back home. My care was excellent and I know I made the right decision."
While the San Jose metropolitan area has long been the destination of choice for medical travelers to Costa Rica, the north Pacific province of Guanacaste is poised for major competition. Last year, the internationally-accredited CIMA hospital opened a branch in Liberia, offering cutting-edge technology, an onsite radiology department and fully bilingual staff. In addition to local residents, the $125 million facility serves some 500,000 travelers who visit the region's popular beach vacation destinations including Tamarindo, Papagayo and Flamingo each year.
As more tourists come to appreciate the country's advanced health care system and affordable prices, a large percentage are also taking steps to make Costa Rica their permanent retirement home. "Costa Rica has gained a broader awareness of the potential retiree market in terms of generating dollar incomes, health expenditures, food, tourism and other services. With attractive pricing on health care, security, housing and tourism activities, Costa Rica can become a favorite destination for thousands of North Americans and Europeans who are looking for a better quality of life at a better price," said PROMED President, Jorge Cortés