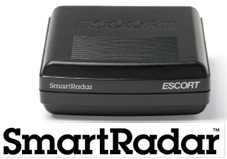 West Chester, OH (PRWEB) May 31, 2012
West Chester, Ohio (PRWEB) May 31, 2012 ─ ESCORT Inc. (http://www.ESCORTinc.com), designer of ESCORT Live™, the social network for the road, announced that its continuing program designed to award prizes to the most active 'scout' contributors in the ESCORT Live™ nation of drivers is expanding. Since earlier this year, key ESCORT Live™ users have been awarded prizes each month based on scout network reporting statistics. Top ESCORT Live™ users receive prizes including premium ESCORT products and cash.
"Month by month we continue to see the ESCORT Live™ nation of 'scouts' expand considerably. We continue to identify and award the top scouts who are sharing the most network alerts," said Dave Smidebush, ESCORT Vice-president of Marketing. ESCORT Live™ information, network usage rewards and details can be found at ESCORTinc.com or by calling the firm direct (800.433.3487).
ESCORT Live™ continues to receive frequent coverage in prominent reviews as a leading new technology (Edmunds 'top ten best new product', Popular Mechanics Editor's Choice and a Car and Driver 'Top Ten Most Promising New Technology' award winner, CNET 'must see' new product) and recently received major media attention from the 2012 CTIA Mobile Wireless show.
At CTIA Mobile Wireless earlier this month, ESCORT debuted the completely new SmartRadar™ out-of-sight radar/laser detector with built-in Bluetooth® wireless communications alongside its award-winning ESCORT Live™ ticket protection app. ESCORT presented press and media attendees with up-close live demonstrations of both new award-winning technologies.
The new SmartRadar™ detector, when connected with the award winning ESCORT Live™ ticket protection app, provides complete ticket protection and road awareness unmatched in the industry.
"ESCORT SmartRadar™ helps drivers to drive safer by giving them the most complete and the most advanced driving information and awareness protection available," Smidebush added. "With the ESCORT Live™ ticket protection app's advanced notifications, drivers are prepared, not surprised."
ESCORT's new SmartRadar™ device is a complete, supercharged, quick-install radar/laser detector with built-in Bluetooth® wireless technology for connection to mobile phones and other Bluetooth® devices. Small and compact, SmartRadar™ is designed to quickly and easily mount on the driver's windshield out-of-sight, directly behind the rearview mirror.
SmartRadar™ includes full X, K, and SuperWide Ka radar capability and easily connects to ESCORT Live™. Once connected, ESCORT Live™ provides SmartRadar™ with an unprecedented level of ticket protection by using real-time, cloud-based threat and information sharing among countless drivers using the app on their smartphone (iPhone and Android).
Since its introduction, ESCORT Live™ has saved networked drivers countless potential tickets.
The new SmartRadar™ detector, ESCORT Live™ and ESCORT's complete line of premium automotive accessories can be seen at ESCORTinc.com or learn more by calling ESCORT at 800.433.3487.
About ESCORT Inc.
ESCORT Inc. is the leading manufacturer of high-performance radar and laser detectors, the patented ESCORT Live™ real-time ticket protection network, commercial fleet ESCORT SmartOffice™ rugged mobile PC, ESCORT MobileTV™, Guardian Alert reverse obstacle detection systems, Entourage GPS-enabled navigation and tracking products, ESCORT QuickStart™ and other Drive Smarter products. ESCORT manufactures products under the ESCORT, PASSPORT, REDLINE, SOLO, Vector and BELTRONICS brands. The company is headquartered in West Chester, Ohio, with its principal manufacturing facility located in Mississauga, Ontario, Canada.
Editorial Contact:
Ron Gividen
Escort Inc.
513.870.8500
press(at)escortinc(dot)com