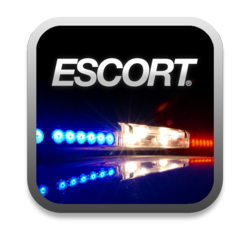 The SmartRadar™ detector, when connected with the award winning ESCORT Live™ ticket protection app, helps drivers to drive safer by giving them advanced driving information and awareness –
New York City, NY (PRWEB) November 15, 2012
ESCORT Inc. (ESCORTinc.com), designer and manufacturer of the world's best premium automotive accessories, continues its media tour demonstration of its new ESCORT SmartRadar™ Bluetooth Enabled Radar/Laser Detector at Pepcom's New York City press event this evening. "We are continuing our media tour in support of our award winning ticket protection smartphone app, ESCORT Live™ and our latest radar detector, ESCORT SmartRadar™," said Ron Gividen, ESCORT PR Director. "SmartRadar™ is a custom installed detector designed specifically for drivers who want a concealed radar detector and who want to easily and conveniently link to the ESCORT Live™ ticket protection app."
ESCORT's SmartRadar™ device is a complete, supercharged, quick-install radar/laser detector with built-in Bluetooth® wireless technology for connection to mobile phones and other Bluetooth® devices. Small and compact, SmartRadar™ is designed to quickly and easily mount on the driver's windshield out-of-sight, directly behind the rearview mirror. SmartRadar™ includes full X, K, and SuperWide Ka radar capability, full laser detection and digital signal processing for reduced false alarms.
But the real benefit of the new SmartRadar™ unit is its seamless connectivity to the award-winning ESCORT Live™ ticket protection app. Once connected, drivers have instant access to real-time shared alerts passed through the Live™ app network.
"Industry experts continue to rate ESCORT as the leading provider of the most advanced radar and laser defense on the market," said Gividen. "The SmartRadar™ detector, when connected with the award winning ESCORT Live™ ticket protection app, helps drivers to drive safer by giving them advanced driving information and awareness – with our ESCORT Live™ ticket protection app's advanced notifications, drivers are prepared for what lies ahead … instead of being surprised."
The Pepcom press event is scheduled for November 15th, 6-9 pm, at the Hammerstein Ballroom, New York City. ESCORT will be demonstrating both the SmartRadar™ supercharged radar/laser detector and the ESCORT Live™ ticket protection app at the Pepcom press event.
For more information on the ESCORT SmartRadar™ radar/laser detector, ESCORT Live™ ticket protection app and ESCORT's complete line of premium automotive products, visit ESCORTinc.com or call the company direct at 800.433.3487.
About ESCORT Inc.
ESCORT Inc. is the leading manufacturer of high-performance radar and laser detectors, the patented ESCORT Live™ real-time ticket protection network, commercial fleet ESCORT SmartOffice™ rugged mobile PC, ESCORT MobileTV™, Guardian Alert reverse obstacle detection systems, Entourage GPS-enabled navigation and tracking products, ESCORT QuickStart™ and other Drive Smarter products. ESCORT manufactures products under the ESCORT, PASSPORT, REDLINE, SOLO, Vector and BELTRONICS brands. The company is headquartered in West Chester, Ohio, with its principal manufacturing facility located in Mississauga, Ontario, Canada.
Editorial Contact:
Ron Gividen
513.870.8500
press(at)escortinc(dot)com