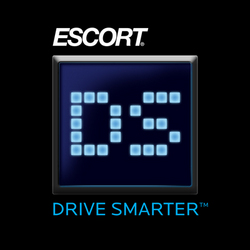 We want to reach as many drivers as we can to help them to be more aware of their driving environment
West Chester, OH (PRWEB) July 20, 2009
ESCORT Inc., maker of the world's best radar and laser detectors, is expanding its online marketing efforts by offering web retailers the opportunity to become affiliate partners using LinkShare's™ online marketing services.
"We know that there are thousands of customers living online who may not visit our site but still have a need for our products. By offering an affiliate program with the right publishers, we'll be able to expand our reach significantly using LinkShare's™ affiliate service," said Rachel Jeske, ESCORT's eCommerce Director. "We want to reach as many drivers as we can to help them to be more aware of their driving environment," continued Jeske.
LinkShare™ operates one of the largest affiliate marketing networks in the industry. ESCORT will tap into the power of their network and leverage its online marketing expertise to develop and execute high-performing affiliate marketing programs. LinkShare's™ network will enable ESCORT to quickly expand their online presence to include thousands of new sites and retail partners. "It's a win-win for everyone involved. More drivers learn about ESCORT's industry-leading products, the publisher becomes aligned with a premium brand and both parties increase their sales." said John Larson, ESCORT's President and CEO.
ESCORT--Home of the World's First Internet Ready, GPS-based Radar Detectors
Known as the category leader and innovator, ESCORT developed the world's first internet ready, GPS based radar detectors--the PASSPORT 9500ix windshield mount model and the PASSPORT 9500ci custom-installed version. Both the 9500ix and the 9500ci address the single fastest growing threat drivers face today--the increasing numbers of fixed position speed and red light cameras. Both detectors are shipped pre-loaded with ESCORT's proprietary Defender™ database, which includes thousands of speed and red light camera locations, plus the top speed traps throughout the country. The database can be updated directly through ESCORT's website to ensure new locations are covered.
Both models also include ESCORT's patented AutoLearn technology, which automatically analyzes all incoming signals and automatically eliminates false signals by exact location and frequency. "This artificial intelligence makes the PASSPORT 9500 series detectors the most accurate and intelligent detectors on the road. You drive, they learn. --end of story." said Tim Coomer, Vice-president of Product Development. The 9500ix is also compatible with ESCORT's Laser Shifter ZR4, which provides the ultimate laser protection.
The PASSPORT 9500ci is a complete integrated radar and laser defense system. Once installed, it is completely hidden from unwanted attention, yet delivers the ultimate in stealth protection. Incorporated into its design is a new dual antenna, which provides the industry's best long-range warning against all radar guns. Laser protection is accomplished by multiple sensors mounted front and rear of the vehicle. These laser sensors also have "Shifting" capability, which significantly reduces the affect of a targeting laser gun.
About ESCORT, Inc.
ESCORT Inc. is the leading manufacturer of high-performance radar and laser detectors. ESCORT manufactures products under the ESCORT, PASSPORT, SOLO, Vector and BELTRONICS brands. The company is headquartered in West Chester, Ohio with its principal manufacturing facility located in Mississauga, Ontario, Canada.
Editorial Contact:
Ron Gividen
513.870.8500
###