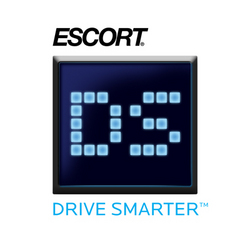 As we move forward with our aggressive growth strategy in the automotive electronics arena, the addition of Dave to our team will also allow Tim Coomer, our Vice President of Product Development, to now focus 100% of his considerable talent on new product development
West Chester, OH (PRWEB) September 28, 2009
ESCORT Inc, maker of the world's best radar, laser and camera detectors, today announced that Dave Smidebush, an accomplished executive at General Motors Corporation, has been named Vice President of Marketing for ESCORT. Smidebush is coming to ESCORT after a distinguished 20+ year career at General Motors Corporation, including roles as Marketing Director at Saturn and Product Marketing Director for GMC Truck. "Attracting a person of Dave's talent and skills is a major win for ESCORT," said John Larson, ESCORT 's President and CEO. "His blend of marketing and leadership skills, combined with his extensive automotive background, will be a great fit during this exciting time at ESCORT. I had the opportunity to work with Dave at General Motors and I am thrilled to add Dave to our outstanding leadership team," Larson added.
Dave holds a Bachelors Degree in Engineering from General Motors Institute and a Masters in Business Administration from the Harvard Graduate School of Business.
ESCORT is in the midst of an aggressive product launch plan. In the last six months ESCORT has launched the ESCORT SmartMirror™ which combines navigation, bluetooth hands free calling and rear backup camera, the ESCORT Entourage which provides the ultimate in vehicle tracking and recovery, and the ESCORT Redline™ "the baddest radar detector on the road". In addition, ESCORT will in the very near future launch the PASSPORT Qi45 or "Quick Install" which provides world class ESCORT radar and laser protection in an affordable easy-to-install package. "As we move forward with our aggressive growth strategy in the automotive electronics arena, the addition of Dave to our team will also allow Tim Coomer, our Vice President of Product Development, to now focus 100% of his considerable talent on new product development" said Larson.
The ESCORT SmartMirror™, Entourage personal security devices, ESCORT Redline™ and all of ESCORT's performance leading radar detectors, can be seen at Escortinc.com. For more info, call ESCORT direct at 800.433.3487.
About ESCORT, Inc.
ESCORT Inc. is the leading manufacturer of high-performance radar and laser detectors. ESCORT manufactures products under the ESCORT, PASSPORT, SOLO, Vector and Beltronics brands. The company is headquartered in West Chester, Ohio with its principal manufacturing facility located in Mississauga, Ontario, Canada.
Editorial Contact:
Ron Gividen
513.870.8500
###