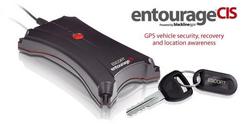 This partnership between ESCORT and BLACKLINE to jointly market and provide best-of-breed consumer GPS products and services will leverage our combined retail channel influence and ongoing product achievements to deliver best-in-class vehicle safety and security to our loyal customers and new audiences all across North America
West Chester, OH (PRWEB) September 14, 2009
ESCORT Radar, maker of the world's best radar, laser and camera detectors, will be presenting at the ShowStoppers Digital Holidays Show in New York City, Times Square Millennium Hotel, September 16th. Along with the world's best performing PASSPORT 9500ix GPS-enabled windshield mounted radar and laser detector and the new PASSPORT 9500ci Custom Installed radar and laser defense system, ESCORT will be promoting their new line of GPS Tracking devices, the Entourage CIS and Entourage PS GPS Location Awareness and Vehicle Security models.
"We have learned that media editors and producers are always looking for new ways to help their readers--at the ShowStoppers Digital Holidays show we will share with editors how they can help solve several of their readers' pressing needs," said Ron Gividen, ESCORT's PR/Communications Manager. "We will be displaying the world's best defense against being stopped, our industry leading detector models, and, we will be promoting our new personal and vehicle GPS security devices, the Entourage GPS security product line," he added.
ESCORT will be promoting the world's most effective personal and vehicle GPS security devices -- the new Entourage PS (Personal Security) and CIS (Custom-Installed Security) models, powered by Blackline GPS. ESCORT entered into a strategic alliance with Blackline in March of this year, agreeing to market and sell ESCORT branded GPS-based vehicle tracking products. "This partnership between ESCORT and BLACKLINE to jointly market and provide best-of-breed consumer GPS products and services will leverage our combined retail channel influence and ongoing product achievements to deliver best-in-class vehicle safety and security to our loyal customers and new audiences all across North America," said John Larson, President and CEO of ESCORT.
Driving Protected
On radar detection protection, ESCORT understands that the need for targeting awareness is more timely than ever before -- with local economies and tax revenues down, ticketing is on the increase to help shore up budget shortfalls. "Every driver is aware of the increased numbers of speeding tickets being issued -- ESCORT has the world's best products to protect drivers from being targeted and ticketed," said Gividen.
The World's First Internet Ready, GPS─based Radar Detectors
ESCORT developed the world's first internet ready, GPS based radar detectors--the PASSPORT 9500ix windshield mount model and the PASSPORT 9500ci custom-installed version. Both models established a new technology standard by introducing patented features including AutoLearn™ artificial intelligence. AutoLearn™ uses GPS technology to automatically eliminate false alerts by indexing their exact location and frequency. "This artificial intelligence makes the PASSPORT 9500 series radar detectors the most accurate and intelligent detectors on the road. You drive, they learn -- end of story," said Tim Coomer, ESCORT's Vice-President of New Product Development.
Both the PASSPORT 9500ix and the 9500ci radar detectors address the single fastest growing threat drivers face today--the increasing numbers of fixed position speed and red light cameras. Both detectors meet this ever-increasing risk by incorporating the ESCORT Defender™ database, which identifies these threats well in advance. In addition, the Defender™ database includes the top speed traps throughout North America. "The Defender™ database can be easily updated through the detector's USB-internet ready connector," added Coomer.
The new Entourage CIS and PS GPS security devices, as well as all of ESCORT's performance leading radar detectors, can be seen at Escortinc.com. For more info, call ESCORT direct at 800.433.3487.
About Blackline GPS Corp.
Blackline GPS Corp. is a communication technology innovator, manufacturer and marketer of security, tracking & monitoring devices for both direct consumer retail and joint distribution. Blackline GPS provides products for sale through ESCORT Inc., the recognized world's leader in radar and laser detection protection.
About ESCORT, Inc.
ESCORT Inc. is the leading manufacturer of high-performance radar and laser detectors. ESCORT manufactures products under the ESCORT, PASSPORT, SOLO, Vector and BELTRONICS brands. The company is headquartered in West Chester, Ohio with its principal manufacturing facility located in Mississauga, Ontario, Canada.
Editorial Contact:
Ron Gividen
513.870.8500
press (at) escortradar.com
###