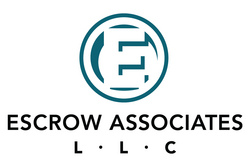 This is a wonderful opportunity to support the needs and security of both reputable developers and their customers.
Atlanta, GA (PRWEB) October 28, 2010
Escrow Associates, LLC (http://www.escrowassociates.com) has been named one of the preferred providers of trusted neutral third party software escrow services for Microsoft's "Certified for Microsoft Dynamics" (CfMD) program. Escrow Associates, based out of Atlanta, Georgia, prides itself on stellar software escrow services supported by the most customizable agreements, personalized account services and a solid reputation.
As of November 1, 2010 all Independent Software Vendors (ISVs) must escrow their source code to achieve the CfMD certification. By providing these services, Escrow Associates will assist Microsoft's ISVs with meeting the requirement while protecting their intellectual property as well as the interest of their customers. The business solutions offered by ISVs have been tested and approved for Microsoft's highest standards for partnership.
Once software escrow agreement terms have been agreed upon, the source code is then delivered to Escrow Associates, thoroughly tested for build documentation and once approved is securely stored in temperature controlled media vaults. Should the need arise, the source code is then released to the customer of the ISV to maintain business continuity.
"Microsoft is creating an awareness of the need for software escrow services, something we strive toward everyday as a leading escrow authority," said Christian Dodder, Escrow Associates' CEO. "This is a wonderful opportunity to support the needs and security of both reputable developers and their customers."
# # #