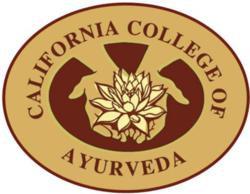 La Escuela de Ayurveda de California offers the most comprehensive Ayurvedic studies program including internship and herbal training.
Miami, FL (PRWEB) June 09, 2011
Ayurveda courses in Spanish are offered by the Ayurveda school throughout Latin America including Colombia, Argentina and Mexico. Starting in the October 2011, the Ayurvedic Health Educator Program will be offered through the Live Internet Program.
Ayurveda healing modality that has been practiced for over 5,000 years. In Ayurvedic medicine (medicina Ayurveda), it is considered that health begins when an individual lives in harmony with their environment, having a profound understanding of their individual needs.
Ayurveda aims to heal an individual in all levels (physically, emotionally, and spiritually) by using a variety of healing treatments including medicinal herbs, Ayurvedic diet, color therapy, aromatherapy, sound, lifestyle recommendations, panchakarma, meditation and yoga.
Educational opportunities in Ayurveda are limited in Spanish. The Escuela de Ayurveda de California is proud to announce that the opening of its live internet program starting in the October, 2011. For more details, please call (530) 616 8332 or visit EscuelaAyurveda.com or learn about therapies and treatments offered in Ayurveda Colombia and Ayurveda Mexico.
###