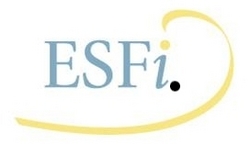 While holiday lights and electrical decorations add to the splendor of the season, they also contribute significantly to the rise in incidents of home fires and electrical accidents reported during the winter holiday season
Arlington, VA (Vocus) November 18, 2010
Very few things are as unique to the winter holiday season as the custom of decorating your home and yard. According to a recent consumer survey conducted by the Electrical Safety Foundation International (ESFI), more than 80 percent of Americans will decorate their homes this year as part of their winter holiday celebrations.
Earlier this month, ESFI launched its annual safety awareness campaign to encourage families and communities across the country to Make Safety a Tradition of the holiday season. This year, ESFI is working in conjunction with the U.S. Consumer Product Safety Commission and The Home Depot to educate Americans about the safety concerns associated with holiday entertaining.
Thousands of people every year are treated in hospital emergency rooms across the country for injuries associated with holiday decorations, according to the U.S. Consumer Product Safety Commission.
"While holiday lights and electrical decorations add to the splendor of the season, they also contribute significantly to the rise in incidents of home fires and electrical accidents reported during the winter holiday season," said ESFI president Brett Brenner.
Following simple safety guidelines can help keep you safe from electrical and fire hazards as you decorate your home and yard this holiday season:

Choose holiday decorations made with flame-resistant or non-combustible materials. Never leave an open flame unattended, including candles and fireplaces.
Use LED holiday lights instead of regular incandescent light strands. LED lights use less electricity, generate less heat, and can last 50 times longer than incandescent lights.
Carefully inspect each electrical decoration. Cracked or frayed sockets, loose or bare wires, and loose connections may cause a serious shock or start a fire.
Follow the use and care instructions that accompany electrical decorations, and always unplug electrical decorations before replacing bulbs or fuses.
Keep young children away from holiday lights, electrical decorations, and extension cords to prevent electrical shock and burn injuries.
Use only electrical decorations and lights that have been approved for safe use by a nationally recognized testing laboratory.
Turn off and unplug all electrical decorations before leaving home or going to bed.
Fasten outdoor lights securely to trees, house walls, or other firm supports to protect the lights from wind damage.
Use only weatherproof electrical devices for outside activities. Protect outdoor electrical devices from moisture.
Exercise caution when decorating near power lines. Contact with a high-voltage line could lead to electrocution.
Plug outdoor electric lights and decorations into circuits protected by ground-fault circuit interrupters (GFCIs) to prevent electric shock. Portable GFCIs provide flexibility in using receptacles that are not GFCI-protected, and are often used outdoors.
Visit ESFI's holiday safety website, http://www.holidaysafety.org, throughout the holiday season for all of the safety tips and tools you need to Make Safety a Tradition for your family.
The Electrical Safety Foundation International (ESFI) is a 501(c) (3) organization dedicated exclusively to promoting electrical safety. ESFI proudly sponsors National Electrical Safety Month each May, and engages in public education campaigns throughout the year to prevent electrical fires, injuries, and fatalities. To learn more about ESFI and electrical safety visit http://www.electrical-safety.org.
Contact:
Jordanna Shapiro
(703) 841-3291
###