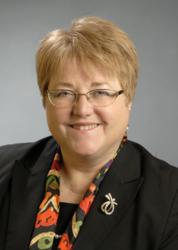 Rochester, NY (Vocus/PRWEB) March 21, 2011
Boylan, Brown, Code, Vigdor & Wilson, LLP is pleased to announce that Carol S. Maue has joined the firm as a Partner. She has 30 years of legal experience, and has represented closely held and publicly traded corporations, government entities, family-owned businesses, partnerships, limited liability companies, and unincorporated associations, including not-for-profit entities. Her varied and extensive legal expertise includes: intellectual property and technology, contracts, mergers & acquisitions, corporate finance, employment law and real estate.
Prior to joining Boylan Brown, Ms. Maue was a Partner at the firm of Chamberlain D'Amanda, serving as Chair of the firm's Business Clients Group. She also managed her own firm for a decade, before merging with Chamberlain in 1995.
Ms. Maue graduated magna cum laude with a B.A. in English from SUNY Buffalo in 1977, and received a J.D. degree from SUNY Buffalo School of Law in 1980. She is a member of the NYS Bar Association, American Bar Association, Monroe County Bar Association (Member, Intellectual Property Committee), Women's Bar Association of NY, the Greater Rochester Association of Women Attorneys, the American Health Lawyers Association, the Association of University Technology Managers, and the Rochester Chapter of the Licensing Executives Society.
Ms. Maue received the New York State Bar Association President's Pro Bono Service Attorney Award and the Volunteer Legal Services Project William E. McKnight Pro Bono Service Award. She also received a Woman of Distinction Award from the Canandaigua Business and Professional Women Association. She has a long history of community service, having been a Board member of the following organizations: Canandaigua Town Planning Board, Ontario County Revolving Loan Fund Committee, United Way, Volunteer Legal Services Project, YWCA, Visiting Nurse Service, Twelve Corners Day Care Center, and the City of Rochester Preservation Board. Ms. Maue currently serves at a member of the Ontario County ARC Autism Advisory Board
Ms. Maue resides in Canandaigua, New York.
For more information, please contact Michael Dorritie, Director of Business Development at (585) 232-5300 or mdorritie(at)boylanbrown(dot)com or visit http://www.boylanbrown.com.
# # #