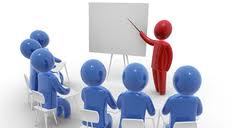 South Burlington, VT (PRWEB) February 01, 2012
Josh Patrick has released a blog entry on why business owners should learn about Employee Stock Ownership Plans. Josh finds that business owners are always curious and have many misconceptions about ESOP programs.
This article discusses seven things a business owner should think about before putting an ESOP in place. Josh Believes understanding about each of these seven things before moving forward with an ESOP.
An ESOP is a qualified retirement plan. This means the business will have both the IRS and The Department of Labor interested in your plan.
An ESOP is a great marketing opportunity. Announcing that your business is employee owned helps with both company employees and customers to understand the business is special.
An ESOP can have significant tax advantages. If the company is a sub chapter S corporation, the profits generated that are owned by the ESOP are tax deferred.
An ESOP is complicated. There are lots of moving parts in an ESOP that aren't in other privately held companies. Josh believes taking the extra time to set up an ESOP with transparency in the company makes for stronger relationships with all stakeholders.
ESOP's work best with open book management. According to the National Center for Employee Ownership ESOP companies tend to outperform their non-ESOP brethren in any particular industry. Josh credits open book with management with being a major reason this happens.
An ESOP can be expensive. Setting up and maintaining an ESOP can be expensive. Josh teaches managers of ESOP companies they just have to get used to things being a little more complicated and be more expensive than running a completely private company.
A successful ESOP will take management succession very seriously. Josh believes that if you want an ESOP Company to last, managers must train new generations of managers to take the place of older managers who will retire.
Josh Patrick is the founding principal of Stage 2 Planning Partners. He specializes in working with owners of privately held businesses on a variety of strategic initiatives that help owners make their lives better. He is a Certified Financial Planner and has been involved in providing strategic advice to privately held business for over thirty years.
###