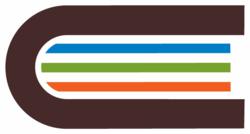 Colectica supports the interchange of ESS Quality Reports between SDMX and DDI
Minneapolis, MN (PRWEB) January 31, 2013
Colectica, a trusted leader in metadata management and data documentation, today announced upcoming support for the European Statistical System Standard for Quality Reports (ESQR). The ESQR support enables Colectica users to create comprehensive quality reporting for all of their statistical processes and outputs. Combining ESQR with DDI Lifecycle allows for quality reporting to be more detailed and managed in compliance with ISO 11179.
In addition to the DDI extensions for ESQR reports, Colectica will also be supporting the SDMX based ESS Standard for Quality Report Structure (ESQRS). This allows for quality information to be easily exchanged between nations using SDMX or DDI Lifecycle.
"Using Open Standards such as DDI and SDMX to describe ESS Quality Reports can dramatically increase the expressiveness and credibility of an organization's data," said Dan Smith, a Partner at Colectica. He added "These XML based standards allow comparison of research done by different institutions, leading to greater comparability. Using Open Standards to describe the processes used to gather data also gives more credibility to the organization performing the research."
ESQR support will be available in the upcoming Colectica 4.1 maintenance release as an Add-in module, scheduled for release in early 2013. Community Technology Previews of the new release of Colectica are available to current customers and evaluators. In addition to the new support for ESQR, Colectica includes the creation of complete metadata documentation of statistical datasets and processes using DDI Lifecycle.
Additional software tools from Colectica enable documenting of data, data collection, variables, and datasets. Colectica Repository manages changes to the recorded metadata information and allows multiple people and groups to work together on a shared central system. Colectica Portal allows for publication of this recorded information on the intranet or web. All of these products use Open Standards to allow for interoperability with other tools. Colectica products, training on Open Standards, and customized software solutions are available through http://www.colectica.com.
About Colectica
Launched in 2010, Colectica® is the fastest way to design, document, and publish statistical research using Open Data standards. The Colectica Platform is an ideal solution for statistical agencies, survey research groups, public opinion research, data archivists, and other data centric collection operations that are looking to increase the expressiveness and longevity of the data collected through standards based metadata documentation. The company offers a range of highly specific products and services designed to give power to people through easy integration and access to data.
Trademark
Colectica is a registered trademark of Colectica and/or its affiliates. Other names may be trademarks of their respective owners.
###