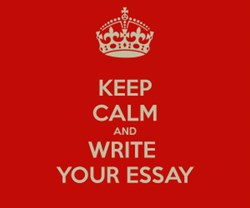 In the first instance, the paper could garner you a 'fail' from the professor. In the second place, if fraud were to be detected, you could find yourself thrown out of the college by the authorities
London, UK (PRWEB) December 23, 2013
Essays.me.uk, a website that offers thorough and helpful reviews of many of the top essay writing services, has just launched its new and user-friendly site. In addition to the in-depth reviews about the various companies that promise to deliver well-written essays to students, Essays.me.uk also includes tips on how to write a good essay and other information.
Although the website is still quite new, Essays.me.uk is already developing a great reputation among students for its extremely helpful reviews. As many college students know quite well, writing essays can be difficult at times, and in many cases a final paper can make or break a good grade in a class.
While ideally, students will do their own research and write their own essays, sometimes they do not allot enough time to do the work and begin to fall behind. This, an article on the Essays.me.uk website noted, is when students may wish to hire someone to write their paper quickly and expertly. However, deciding which company to hire can be confusing—there are several professional essay writing companies throughout the UK, and students want to be sure they are spending their hard-earned money on a service that can truly help them.
"While there are some excellent providers of academic essays and papers, some of the others are known to do slipshod work," the article noted, adding that this situation carries a double risk to anyone who submits such work as a college paper.
"In the first instance, the paper could garner you a 'fail' from the professor. In the second place, if fraud were to be detected, you could find yourself thrown out of the college by the authorities."
This is where Essays.me.uk can help. By offering helpful and thorough reviews, students can rest assured that they are hiring an essay writing company that will offer top-notch work that is unique and will not get them in trouble for plagiarism.
According to the reviews that are posted on the helpful website, EssayJedi.com is currently the favourite of the founders of Essays.me.uk. The company allows its clients to hire a freelance writer to create an essay; students can select the writer based on his or her feedback and ratings. Payment is only due when the paper is complete, and students can monitor the progress of their essay and ask for corrections.
About Essays.me.uk:
Essays.me.uk contains a group of reviews of major essay writing services on the market. There are also some essay writing tips and other kind of useful information there. For more information, please visit http://essays.me.uk/