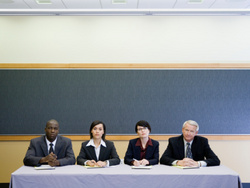 P is for Penn & Paper, but it's also for perfection
New York, NY (Vocus) May 20, 2010
PennandPaper.com will now provide admission essay interviews to premium clients, to help them engage their essays as true "personal statements," not simply as written documents. The company helps applicants from every background/writing level, polish their personal statements to perfection, according to an admissions essay editor at Penn & Paper. "P is for Penn & Paper, but it's also for perfection," he said. "And the only way to capture a personal statement perfectly is to view it as seriously as you would an interview into college, graduate school, law school, medical school, business school or any other academic institution. Our essay editing work is pretty thorough."
The essay editors that work with applicants at Penn & Paper have diverse backgrounds, but all have the Ivy League experience in common. According to the company's website, the essay editors are also admissions consultants who have admissions experience, as well as substantial experience in the editorial and educational fields. PennandPaper.com also states that its editors understand applications from their points of view as former applicants to law school, business school, Ph.D. programs, and various universities themselves.
"Most admissions consultants or essay editors here, have applied to these academic programs, or helped make decisions for these programs, at some point," said a rep. "We enjoy the opportunity we now have to engage applicants in new ways, and help them strengthen their MBA applications, or their college applications, or their medical school essays, which really do matter in this competitive environment."
About Penn & Paper
Penn & Paper (PennandPaper.com) is an admissions counseling/ college essay editing service that provides individualized help to applicants of all levels. Penn & Paper has helped several applicants seeking admission into competitive academic programs. The company's admissions consulting services strengthen an applicant's chances of getting admitted to college, business school, graduate school, law school, medical school and various fellowships/scholarships. For more information, please visit the company website at http://www.pennandpaper.com, or call (888) 653-0222.
# # #