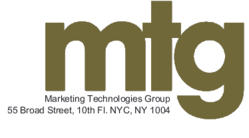 "MDX is a great skill to have. It will kick your Essbase analysis up a notch but it's not limited to Essbase. MDX is supported by many different software vendors".

Ron Moore
MTG Technology Group, NY
New York, N.Y. (PRWEB) February 05, 2013
MTG will deliver a free online technical webinar titled MDX Quick Start Workshop, on March 5 at 3pm EST as part of Oracle Developer Tools User Group's 2013 technical webinar series.
MDX is used for reporting and calculations in multidimensional (OLAP) databases. It has become increasingly important because it provides an industry standard supported by numerous vendors including, Oracle, Microsoft, SAP and many others. MDX is used by Oracle Essbase Aggregate Storage.
The workshop will be led by Ron Moore who said "MDX is a great skill to have. It will kick your Essbase analysis up a notch but it's not limited to Essbase. MDX is supported by many different software vendors".
The MDX Quick Start Workshop is designed to deliver basic competence in MDX very quickly using MTG's Visual Approach to Calculations.
This approach stresses visual presentation of concepts and their immediate application in hands-on exercises that gradually increase in complexity. Topics include queries for basic reporting, calculations for financial ratios and mix calculations. This will include time-based calculations such as leads and lags and period-to-date calculations.
The workshop is open to the public. To register or to find out more visit the MDX Workshop Registration Page.
MTG also offers its own free technical webinar series. To view video recordings of previous webinars visit MTG's Webcast Library.
______________________________________________________________________
Founded in 1993, Marketing Technologies Group (MTG) was one of the first companies specializing in online analytical processing (OLAP) using Oracle Essbase. MTG provides implementation and training services focused on Oracle's Hyperion product line. MTG's Oracle Authorized Training Center is located at 55 Broad Street in New York's financial district. MTG delivers regularly scheduled Oracle Essbase classes and have won numerous Oracle University Quality Awards. For more information visit http://www.mtgny.com.
ODTUG is an independent, not-for-profit, global organization whose sole purpose is to keep developers on the cutting-edge of the constantly changing technology landscape. ODTUG's mission is to establish members as leaders in their organizations through education, timely access to the latest information, communication and networking within the community, and to provide a united voice to influence the strategic direction of Oracle and other vendors. Kscope is ODTUG's annual conference with technical content in the following areas: Essbase, EPM, Application Express, ADF, Developers Tools, Database, and Business Intelligence. For more information on ODTUG visit http://odtug.com and Kscope visit http://kscope13.com.