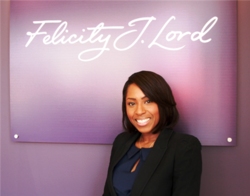 "I am thrilled to have been given the opportunity of a lifetime to run one of the flagship lettings branches at Felicity J Lord and look forward to working with the team to provide a level of service in Hackney which is second to none.
London (PRWEB UK) 8 May 2013
Former Law graduate Amanda Alleyne has been promoted to the role after two years as one of the most successful Lettings Negotiators at Felicity J Lord, one of London's most dynamic independent sales and lettings agents.
Born and bred in East London, former Law graduate Amanda will oversee the team, which is based at 310 Mere Street in Hackney.
Amanda Alleyne, Lettings Manager, said: "I am thrilled to have been given the opportunity of a lifetime to run one of the flagship lettings branches at Felicity J Lord and look forward to working with the team to provide a level of service in Hackney which is second to none."
END
Contacts:
Felicity J Lord
Colwyn House
Sheepen Place
Colchester
CO3 3LD
Telephone: 01206 765599
Email: talk.to.us(at)fjlord(dot)co(dot)uk
http://www.fjlord.co.uk/