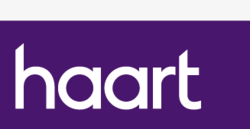 We are absolutely delighted to be able to support the Lent Rise Combined School and as a high-profile local employer the team and I are thrilled to be able to be able to support one of Burnham's best-known schools.
Burnham, Buckinghamshire (PRWEB UK) 12 May 2013
haart estate agents has agreed to sponsor the Lent Rise Combined School 40th Anniversary celebrations.
The Burnham branch of the UK's largest independent estate agents, which is based at 73 High Street, will provide financial support for the milestone event which takes place at the school at the end of April.
Lent Rise Combined School, which is located on Coulson Way, is hosting a special Fun Day on April 27 to mark its 40th anniversary. As part of the celebrations, it is also hoping to create a timeline using photographs and information about the school supplied by former pupils.
Andrew Jones, Branch Manager for haart of Burnham said: "We are absolutely delighted to be able to support the Lent Rise Combined School and as a high-profile local employer the team and I are thrilled to be able to be able to support one of Burnham's best-known schools."
END
Stephen Wright
PR Manager
Group Marketing Spicerhaart
tel: 01206 765599
ddl: 01206812112
fax: 01206 777697