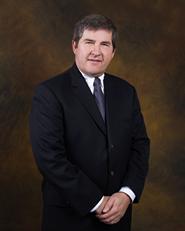 As we age we start to think about death, are we prepared, is our paperwork in order, will our families know where to find it
Vallejo, CA (PRWEB) January 04, 2012
Solano County family lawyer, Norbert U. Frost has handled the estates of his clients after their death and he knows that everyone must be prepared for the end, but many people do not want to think about it. Take care of it once and clients will not have to worry about it again. Doing this will provide peace and stability to those left behind and it is important to have affairs in order at all times.
"As we age we start to think about death, are we prepared, is our paperwork in order, will our families know where to find it," says Solano County estate planning attorney Norbert U. Frost. "Often times people wonder what documents they need created and organized before you die."
An experienced attorney, Mr. Frost provides the following documents which are the most important to have in place.
1. An Original Will or a Trust which allows people to specify who inherits their assets. Dying without one of these means state law will determine what happens to the estate.
2. A Durable Health Care Power of Attorney or Advance Directive in place designate the person who will make health care decisions if a client is unable to do so.
3. An Authorization to Release Protected Health Information will allow the designation of people who can be given information about a person's health from doctors and the hospital.
4. A Durable Financial Power of Attorney designates someone to make financial decisions in the case of incapacitation.
5. Create a list with all bank accounts, online log-in information and safe deposit boxes.
6. List or organize documents concerning real estate, cemetery plots, vehicles, stock certificates, savings bonds, brokerage accounts and business interests.
7. List all insurance policies, numbers and the name, address and phone number of the agent.
8. List all benefits through pensions, retirement, annuities, IRAs, 401Ks, and 529 accounts.
9. Birth Certificate and Social Security Card.
10. Finally important documents involving marriage, marriage license or a divorce judgment/decree should be organized and available.
The Law Offices of Norbert U. Frost is available every day for consultation at 1517 Tennessee Street, Vallejo, CA. Contact them at (415) 706-9103 or visit their website at http://www.nfrostlaw.com/ to view more information about the legal services that they offer.
About Law Offices of Norbert U. Frost
The Law Offices of Norbert U. Frost is a law firm located in Solano County. They can offer an experienced family lawyer, divorce lawyer and estate planning attorney to their clients. Together with Norbert U. Frost's experience in civil litigation, the law firm is keen on helping people settle their legal problems in a proper and dignified way.
###