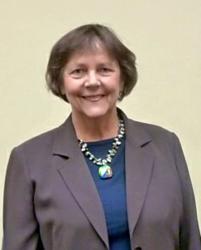 If you only amend your trust, then everyone who was in the old document has a right to see the whole trust after you pass away
San Rafael, CA (Vocus/PRWEB) July 15, 2011
Julia P. Wald, an experienced Bay Area estate planning attorney, recently released an online video in which she says that grantors who wish to remove beneficiaries from their trust or will are well advised to create a new document rather than making changes to an old one. Under California law, people who have been disinherited by a trust amendment or codicil to a will must be notified that they are named in the document. This can cause significant emotional distress. Amendments or codicils may be appropriate for small changes to gifts, Wald says, but when making significant changes, benefactors will help their heirs by restating trusts and writing new wills.
"If you only amend your trust, then everyone who was in the old document has a right to see the whole trust after you pass away," reveals Marin attorney Julia P. Wald, a Certified Specialist in Estate Planning, Trust and Probate Law.
California law requires that successor trustees notify ex-husbands, ex-daughters-in-law, and even charitable organizations the grantor no longer supports that they are mentioned in the trust, Wald explains in a new estate planning video on trusts and wills.
"Notifying people that they were once mentioned in your estate documents and having them discover that you later decided not to leave them anything can be very difficult for everyone," she notes. "It can reopen old wounds and may even encourage some people to challenge your wishes in probate court."
"Similarly, everyone who is named in a will must be notified of their right to see that document," Wald continues. "Even people whose gifts have been deleted in a codicil must be notified, and they have the right to see the complete document. You can imagine that people who are notified that they are named in a will only to be told that they have been cut out in a codicil are not very happy."
"When estranged relatives, former friends, and ex-partners show up only to be told that they've been disinherited," Wald cautions, "it is hard."
Instead of making trustees or executors deal with former beneficiaries, Wald recommends that clients restate their trusts and create a new will.
In the short video, Wald also responds to additional questions about how to update estate plans without unnecessarily hurting feelings. The discussion on changes to wills and trusts can be found at http://waldlawyers.com/pages/restatingTrustsWillCodicils.html.
For more information on restating trusts, writing a new will, or any of the estate planning services offered by the Law Offices of Julia P. Wald, call them at (415) 482-7555 or view them on the web at http://www.waldlawyers.com.
About the Law Offices of Julia P. Wald
The Law Offices of Julia P. Wald specializes in San Francisco Bay Area estate planning, probate and trusts, and conservatorships. Julia P. Wald has been named top attorney in Northern California by Super Lawyers for seven years, most recently in 2011. They feature accredited San Rafael attorneys who have experience in many aspects of estate planning, in addition to assisting with wills in Marin County and San Francisco Bay Area living trusts.
As a San Francisco Bay Area attorney, Wald is a member of the California State Bar and has been certified by the California Board of Certification as a Certified Specialist in Probate, Estate Planning, and Trust law since 1990. She has been practicing estate planning law in the San Francisco Bay Area for 25 years. The Law Offices of Julia P. Wald serves the communities of Marin County, San Francisco and the San Francisco Bay Area.
###