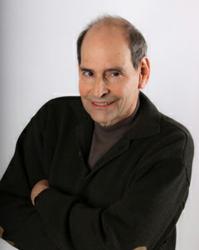 The workshop will help veterans and their families understand what is available from the VA to pay for long-term care
San Rafael, CA (PRWEB) February 18, 2012
Harold Lustig, the founder and CEO of Estate Elder Planning Associates located in the Marin area, invites veterans and their families and spouses to the Veteran's Workshop and Breakfast on Friday, Feb. 24 at the McInnis Golf Center Restaurant, located at 250 Smith Ranch Road in San Rafael. The event begins at 10 a.m. and costs $10 per person. A reservation is required due to limited seating.
"The workshop will help veterans and their families understand what is available from the VA to pay for long-term care," said Harold Lustig, financial planner and author of "Naked in the Nursing Home."
The Veteran's Workshop will tackle different topics concerning long-term care, retirement planning and other issues, complete with an insurance sales presentation. The Veterans Improved Pension Benefit could provide veterans with up to $24,240 per year, tax free. Those who need help paying for home care, assisted living or nursing expenses may be eligible for the Aid and Attendance Pension from the VA.
"If you don't need long-term care yet, it's very wise to know the facts and plan carefully for your future," Lustig said.
For a reservation or for more information about any of Harold Lustig's services, call 415-295-6698 or 415-472-1290, or view Harold Lustig on the web at http://www.haroldlustig.com.
The offices of Harold Lustig and Estate and Elder Planning Associates are located at 70 Mitchell Blvd., Suite 104, in San Rafael.
About Harold Lustig, and Estate and Elder Planning Associates
The purpose of Estate and Elder Planning Associates is to help protect wealth from the high cost of nursing care, reduce taxes, increase income and transfer wealth on a tax-free basis to a client's heirs. Estate and Elder Planning Associates provides insurance planning, estate planning, retirement planning, elder care planning, long-term care planning, asset preservation and income distribution. It also assists veterans and their loved ones, and answers Medi-Cal questions.
###