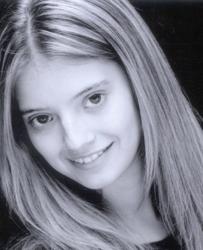 Now estate sale companies have their own website to list on. This is great for estate sale companies and great for auctioneers.
Roaring Spring, PA (PRWEB) November 30, 2011
Launched in July 2011, EstateSale.com offers a platform for professional estate sale companies to present upcoming sales to the public, connecting estate sale companies and buyers for free. Owner and founder, 23 year old Amanda Smith, has been working to create this platform for almost two years. Now, after only four months in operation, EstateSale.com has seen rapid growth with over 500 professional estate sale companies and 40,000 estate sale buyers using the website in the past 30 days.
Amanda's journey into the antiques and collectibles business began at an early age. At the age of ten, Amanda and her younger brother would attend auctions with their father, Steve Johnson. Mr. Johnson would later co-found AuctionZip.com along with Joe Koval in 2003. Amanda and her brother began by helping their father carry the items he won to the car. By the age of thirteen Amanda was an active bidder at some of the local auctions. In 2004 she attended her first estate sale and has sought out other estate sales in the years since, even though auctions are far more prevalent in central PA.
Amanda was inspired by her father's path to success. The idea for EstateSale.com came from actively learning as her father and Joe Koval built Auctionzip.com. As the website grew, estate sale companies would often attempt to post estate and tag sale listings. She listened while her father would explain to estate sale companies that AuctionZip was for Auctioneers, and their tag sale listings were not allowed. She decided in 2006, that she was going to do for estate sale companies what her father and Mr. Koval had done for auctioneers.
Amanda can attribute her early success to the growth-focused business model she has applied, in addition to her experience in the industry. All services on EstateSale.com are free with unlimited browsing for buyers and unlimited posting (including information and photographs) for professional estate sale companies. Buyers have the ability to search by zip code, radius and an optional keyword. An estate sale company can create an account and have an estate sale posted in a matter of minutes.
Amanda's ultimate goal is for EstateSale.com to be the one-stop place for all professional estate sale companies to post all of their upcoming sales and for buyers to recognize EstateSale.com as the most thorough source for their needs. Based on the response of the last four months, she believes this is a definite possibility. In the short-term, her goals are to continue to improve the website by listening to feedback from both buyers and sellers, while offering quick and friendly customer service. With the first four months behind her, she looks forward to what the next few will bring to EstateSale.com.
###