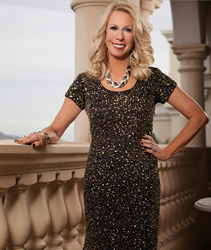 As long as you are willing to put in the work, you should have confidence that you can accomplish anything.
(PRWEB) July 21, 2014
Esther Spina has been helping women achieve higher financial and business goals for years with her advice and wealth of experience. As a successful business woman herself, Esther has taken the time to speak to large groups of women to help them overcome the problems they may face in the business world, particularly in male-dominated fields. Now, Esther Spina is lauching her newest book, The Ambitious Woman, through Next Century Publishing on September 2, 2014.
Having spent many years as a sale representative and a national consultant for Ambit Energy, Esther is a sought-after speaker and has made a reputation for herself as a person who understands the motivation behind successful women in the workplace. She has spent many years coaching fellow women in Ambit Energy through her network, Ambitious Women. This group meets regularly to support women who are involved in the energy business and to share knowledge and tips on success. Now, through her book The Ambitious Woman, Esther brings this same knowledge to women outside the energy field.
The book is designed to help women take control of their lives and create careers and personal lives that satisfy their inner needs. In order to be successful in business, at home or anywhere else, Esther says that it is necessary to pursue dreams and stay the course. Drawing on the lives of people such as Diana Nyad and Mother Theresa, Esther gives a candid look at what it really takes to be called "ambitious," with some surprising conclusions. Combining faith, wit and a basic understanding of motivation, Esther is able to give women and men a unique look at the mind of a successful woman. For more information on The Ambitious Woman, see http://estherspina.com/author/.
About Esther Spina:
Esther Spina is a wife, mother, business woman and successful author and motivational speaker. With a positive outlook on life, Esther has motivated thousands of women to become more successful. See more about her at http://estherspina.com/speaker/.