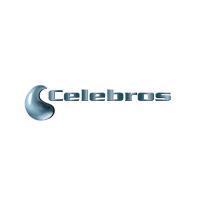 Santa Barbara, CA (PRWEB) February 7, 2008
Celebros Cross-Sell, a powerful product recommendation engine, is the next step in the evolution of Celebros' dynamic, intelligent search & navigation technology designed to enrich the experience of online shoppers while increasing sales revenues for Internet retailers. Cross-Sell monitors shoppers' product searches and selections - from initial search results to checkout pages - in order to recommend related and complementary products that are likely to be of interest to the shopper, significantly increasing the chance of additional sales and an increased average order size.
Woodcraft Supply, one of America's oldest and largest suppliers of quality woodworking tools, training, and supplies, compared Cross-Sell's effectiveness to their own, in-house, module over a period of six months. They found that Cross-Sell's recommendations on product pages led to a 58% increase in sales revenues. This in turn prompted an expansion of the product to all shopping cart pages, where subsequent recommendations saw sales revenues increase by 107%.
Rather than selecting items for recommendation manually, Cross-Sell employs smart algorithms to analyze data from real-time customer search and shopping habits to dynamically formulate product specific recommendations across a shop's entire product catalogue. This automated merchandising product is powered by Qwiser Analytics data detailing purchase actions and shopping cart information from the moment customers visit an online shop. Combined with a linguistic product catalog hierarchy developed by Celebros, this product enables the company to continue bringing next-generation merchandising technologies to the eCommerce market.
"We're tremendously excited to be a part of this year's eTail event! Cross-Sell allows us to offer online retailers a way to increase their sales revenues in a number of ways including visitor conversions and average order size, while improving the shopping experience of their customers. This advanced product recommendation engine creates an entirely new opportunity for online merchandising," noted Ofer Alt, Celebros' CEO.
During the show (in the JW Marriot Desert Springs), Celebros invites interested parties, who would like to have their online retail operation evaluated by veteran eCommerce experts, to visit the Celebros booth.
About eTail 2008
Hosted by Worldwide Business Research, eTail is an established landmark event on the US retail calendar. The event will host some of the biggest names in retail and over 1,300 retail executives - providing a 360� view of the future of multi-channel retail and the opportunity for visitors to catch up with the latest industry developments at the start of each year. The show features hundreds of high-end vendor and supplier exhibitors, along with four days of invaluable content featuring 76 retail speakers as well as a series of seminars and workshops.
About Celebros
Founded in 2000, Celebros is an international leader in the development of intelligent, concept-based search and navigation solutions for online merchandising operations. The Qwiser Salesperson platform, available in 7 languages, uses the most advanced natural linguistic processing abilities to pinpoint what shoppers are looking for in real-time, enabling retailers to respond in an unparalleled way, increasing sales and enriching their customers' shopping experience.
Celebros is headquartered in California with R&D in Israel and offices in London, Munich and Paris. The company handles online merchandising and sales for more than 300 online shops across a variety of domains including some of the world's largest online retailers like Avon, figleaves.com, Ice.com, and more.
Copyright � 2008 Celebros Inc.; all rights reserved.
For more information contact:
Melody King, US VP Sales
Ph: (800) 428-0496
Fx: (505) 212-0610
Celebros Inc.
402 E. Gutierrez
Santa Barbara, CA 93101
###