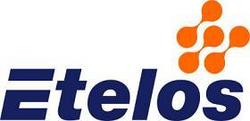 Entrecore is a great fit because of the variety of clients they support and the flexibility those clients require.
Renton, WA (PRWEB) September 17, 2007
The Etelos Ecosystem™ continues to grow as Etelos welcomes Web application company Entrecore as its newest partner.
Entrecore specializes in applications that are designed to integrate with their customer's desired workflow. Since joining the Etelos Ecosystem, Entrecore is able to customize their customers' applications in real time and at a fraction of the cost.
"We were drawn in by the efficiency of the Etelos Ecosystem," Entrecore CEO Ernie Pyle said. "We are able to create custom applications faster than with any other platform we've ever used. Our customers benefit because they get the benefits of lower costs and a custom application."
The Etelos Ecosystem gives companies such as Entrecore the ability to develop and sell applications through the Etelos Marketplace™. The Marketplace is unique because it allows the company selling the application to control its marketing, billing, licensing, affiliate programs, support and getting started content. Etelos takes care of all of this, plus hosting, which gives developers back their autonomy compared to other application exchange networks.
Entrecore's main focus is providing customer relationship management software that also gives a business additional features such as content management, integration with Microsoft's Outlook software and a customisable user dashboard that allows for drag-and-drop modification.
"Entrecore is a great example of the speed and flexibility the Etelos Ecosystem can offer a business," said Don Campbell, Etelos' Director of Platform Evangelism. "Entrecore is a great fit because of the variety of clients they support and the flexibility those clients require."
Entrecore has already launched its first application on the Etelos Marketplace. Featuring a personalized dashboard that allows the user to organize his or her workflow to suit his or her individual needs, Entrecore CRM is a great example of the flexibility of an application built in the Etelos Ecosystem. The application is available on the Etelos Marketplace at http://www.etelos.com/marketplace.
About Entrecore
Entrecore gives businesses a one-stop solution for creating business toolkits that are customized to the workflow of each businesses individual needs. Entrecore creates CRM, e-commerce and content management applications that give businesses the ability to control their workflow. The Entrecore way of work includes integrating all of your essential business functions into one easy-to-use dashboard. For more information, visit http://www.entrecore.com.
About Etelos
Etelos provides on-demand, customizable Web 2.0 applications on the hosting environment that you choose. Etelos' patent-pending technology for developing and deploying on-demand applications is revolutionizing the world of software distribution. The Etelos Marketplace gives developers an easy way to license, distribute and host their applications and businesses a wide selection of fully customizable, on-demand applications to buy. For more information, visit http://www.etelos.com.
Etelos™, the Etelos Ecosystem™ and the Etelos Marketplace™ are trademarks of Etelos Incorporated and other trademarks are the property of their respective owners.
###