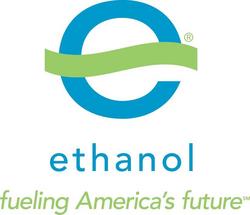 Consumers are being targeted with a tremendous amount of misinformation regarding the impact ethanol fuel production is having on our economy
Omaha, Neb. (PRWEB) May 28, 2008
Consumers speaking to consumers about the benefits of using ethanol as an energy option in America; that's the objective of a recent video contest titled "Fuel the Change," sponsored by the Ethanol Promotion and Information Council (EPIC). Contestants were challenged with producing a 30 second spot that focused on the advantages of using ethanol, and specifically how ethanol is benefiting the environment.
This year's winners were Jeff Mahoney and Ryan Darnst of Los Angeles with a video titled "Corn in the USA." The winning video highlights the value of using renewable fuels like corn ethanol to power our lives. This video and the four category winners can be viewed at http://www.drivingethanol.org/fuelthechange.
"Consumers are being targeted with a tremendous amount of misinformation regarding the impact ethanol fuel production is having on our economy," said Toni Nuernberg, executive director for EPIC. "These winning videos come from an informed public who have decided to play the active role of communicating to Web users the environmental benefits of ethanol."
Additional objectives of the contest included filling the current gap in consumer information regarding the positive impact ethanol is having on gas prices and the role renewable fuels play in reducing U.S. dependence on foreign oil. The biofuels industry is aggressively working to provide the public science based information regarding the measurable and positive contribution biofuels make to our society.
Contest entries were evaluated based on creativity, originality and relevance. In addition to expert judges, viewers were also able to cast ballots online and their opinions were weighted in the final decision.
About EPIC The Ethanol Promotion and Information Council is a nonprofit organization of ethanol producers and industry leaders who have come together to spread the word about the benefits of ethanol through information and promotional programs. To learn more about ethanol, visit: http://www.drivingethanol.org
###