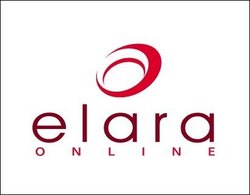 Online fraud is a growing problem, and one that threatens to hamper the growth and profitability of our business if we don't stay on top of it
Dublin, Ireland (PRWEB) February 20, 2008
Ethoca, the global leader in collaborative fraud management, announced today that Elara Online -- Ireland's premier online computer and electronics store -- has joined the rapidly expanding global network of companies working together to combat fraud.
"Online fraud is a growing problem, and one that threatens to hamper the growth and profitability of our business if we don't stay on top of it," said Alex Arnott, Director of Operations for Elara Online. "As an innovator in our field we are taking a leadership role to ensure this collaborative network takes root in Ireland. We know that the fraudsters have been pooling their efforts for years, and it is time business leaders around the world did the same to fight back." Arnott continued, "With our growth plans in Ireland and across the UK, we must arm ourselves with the best tools. It's also imperative that we reduce the effort we spend manually reviewing transactions. We're excited about contributing to the Ethoca community and benefiting from participating as we tackle fraud at home and abroad."
Today's announcement is further evidence of a growing movement around the world by online sellers to join forces using Ethoca's Collaborative Fraud Management technology. From online retail to electronic payments to online charities to gaming, global leaders in the world's major e-commerce markets see Ethoca's service as a way to safely and securely share their payment experiences, good and bad, to make better informed decisions and enhance profitability. Ethoca's unique service allows companies to learn and benefit from the experiences of other companies - declining the "wrong" transactions reduces losses, while accepting more of the "right" ones increases revenue. For example, recent research data has shown that over €20 billion in revenue is foregone by e-businesses annually because they lack the tools to better assess transaction risk -- Ethoca offers a unique opportunity to recover this lost revenue.
"By connecting to our collaborative fraud management community, Elara Online is demonstrating real commitment to halting the ever increasing losses to fraud, and taking back lost revenue opportunities for themselves and for other merchants," said Andre Edelbrock, Ethoca's President and CEO. "Visionary leaders like Elara recognize that when competitors act as collaborators, everyone wins in the fight against fraud. Their contribution adds more momentum in assembling a truly global cross-industry collaborative effort."
About Ethoca Limited (http://www.ethoca.com):
Headquartered in Dublin, Ireland, with offices in Toronto, Canada, Ethoca is the global leader in collaborative fraud management. Ethoca enables businesses operating in any customer-not-present environment - business by internet, phone, fax or mail - to make informed decisions about their customer transactions by sharing transaction experience data with other companies in a way that is secure, automated, effective and ethical. Businesses submit transaction data to Ethoca and can use summary history and analysis based on the matched data of Ethoca's members to gauge the fraud-risk associated with any given transaction.
Ethoca's community includes a number of leading and recognized companies and payment and fraud solution provider partners from around the world.
Ethoca's clients increase profits by finding the optimal balance between allowed transactions and fraud-risk levels, and fraud management costs. Ethoca's use of independent third-party business process and data integrity audits ensures that the privacy and security of data is maintained. For more information about Ethoca visit http://www.ethoca.com.
About Elara Online (http://www.elara.ie):
Based in Dublin, Ireland, Elara Online is Ireland's premier online retailer of computers and consumer electronics. The source for over 36,000 electronic products, Elara provides a comprehensive one-stop shopping site. For more information about Elara Online visit http://www.elara.ie.
###