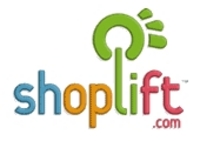 We welcome Shoplift.com and 321play.com as the latest members of the Ethoca community
Dublin, Ireland and Syosset, NY (PRWEB) March 19, 2008
Ethoca, the leader in collaborative fraud management, announced today that Shoplift.com - an Internet leader in brand name goods at clearance prices - is joining with other merchant members of Ethoca's global network to work together in the fight against e-commerce fraud.
Shoplift.com, which sells brand-name merchandise at 30-90 percent off, offers consumers everything from air hockey and arcade games to watches and web cams. The company selected Ethoca's collaborative fraud management solution to help it reduce fraudulent transactions and reduce the expenses of manually processing transactions in the ongoing fight against fraud. An affiliated company, 321play.com, will also be using Ethoca's collaborative fraud management service.
Online retail sales are expected to continue growing in 2008. According to Forrester Group, sales should reach $204 billion, a 17 percent growth over the previous year. With the rise in sales, retailers face an increasing and related rise in e-commerce fraud, and in the operational cost of managing it. A recent study by CyberSource estimated online fraud totaled $3.6 billion in the U.S. in 2007, up from $3.1 billion in 2006.
"Ethoca's collaborative fraud management service will enable Shoplift.com to employ the latest practices in combating online fraud by benefiting from the shared payment experiences of Ethoca's global member community. By lowering our fraud risk, and automating a higher percentage of the manual reviews we currently have to do, this approach enables Shoplift.com to focus on our core business - helping shoppers to get cut-rate prices on brand-name purchases," says Victor Mezh, owner of Shoplift.com.
"We welcome Shoplift.com and 321play.com as the latest members of the Ethoca community," says Andre Edelbrock, Ethoca's President and CEO. "The steady growth in online shopping is attracting more fraudsters, and making it harder for retailers to distinguish between legitimate and fraudulent orders. Apart from the obvious cost of fraud losses, there is an increasingly large hidden cost as nearly one in three transactions are referred for manual review, plus lost revenue from mistakenly rejecting legitimate customers. Our network members get a much clearer and sophisticated picture of risk associated with a transaction from the experiences of other online merchants, enabling them to lower their fraud rates, confidently and safely accept more orders and send fewer for manual review."
Ethoca is the pioneer in collaborative fraud management for businesses in Internet commerce and other 'customer-not-present' environments, including business by Internet, phone, fax or mail. By connecting its members to a collective pool of member-provided payment experience information, Ethoca enables its clients to make more informed decisions about their customer transactions in a way that is efficient, effective and ethical.
About Ethoca Limited (http://www.ethoca.com)
Headquartered in Dublin, Ireland, with offices in Toronto, Canada, Ethoca is the leader in collaborative fraud management. Ethoca enables businesses operating in any customer-not-present environment (i.e., business by Internet, phone, fax or mail) to make more informed decisions about their customer transactions by sharing transaction experience data in a way that is secure, automated, effective and ethical. Businesses submit transaction data to Ethoca and can use summary history and analysis based on the collaborative data of Ethoca's clients to gauge the fraud-risk associated with any given transaction.
Ethoca's community includes a number of leading and recognized companies and payment and fraud solution provider partners from around the world.
Ethoca's clients increase profits by finding the optimal balance between allowed transactions and fraud-risk levels, and fraud management costs. Ethoca's use of independent third-party business process and data integrity audits ensures that the privacy and security of data is maintained. For more information about Ethoca visit http://www.ethoca.com.
About Shoplift.com
Based in Syosset, NY, Shoplift.com is a leading Internet retailer of brand name products at clearance prices. For more information visit their Web site at http://www.Shoplift.com.
###