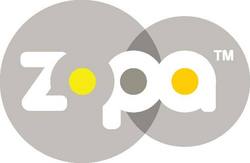 Ethoca's innovative and additional dimension can only have a positive impact.
Dublin, Ireland and London, UK (PRWEB) March 18, 2008
Ethoca, the leader in collaborative fraud management, announced today that Zopa -- creator of the world's first social lending institution enabling P2P (person-to-person) loans -- has joined Ethoca's global network of fraud fighters.
"Zopa is a financial marketplace where people meet to lend and borrow money. We provide the underwriting and risk management and experience very low levels of fraud and default," said Murray Bailey, Zopa's UK Risk Director. "Ethoca's innovative and additional dimension can only have a positive impact."
Research by The Gartner Group consultancy predicts that social banking platforms such as Zopa's (P2P) lending network will grow to a 10% share of the worldwide market for retail lending and financial planning by 2010.
Zopa already has over 150,000 people who have executed "social loans" through its services, but its strict risk controls mean that 50% of loans are still turned down, implying a lot of room for growth based on better understanding of risk. This announcement builds on the growing momentum among financial services, online retailers and gaming operators in the UK and worldwide joining together through Ethoca's collaborative fraud management services.
"Zopa is a very exciting addition to the Ethoca network because it clearly demonstrates the value of collaboration in a non-traditional business model. We are only at the beginning of growth in P2P services enabled by the internet, and Ethoca's collaborative fraud management platform is an excellent fit for assessing risk between individuals who have no prior business or personal relationship. We continue to march forward in the effort to build a truly global cross-industry effort to halt and reverse the growth in online fraud through our collaboration technology," said Andre Edelbrock, Ethoca's President and CEO. "If you sell online, it doesn't matter what kind of business you are, you will increase your returns with Ethoca."
About Ethoca Limited (http://www.ethoca.com)
Headquartered in Dublin, Ireland, with offices in Toronto, Canada, Ethoca is the leader in collaborative fraud management. Ethoca enables businesses operating in any customer-not-present environment (i.e., business by internet, phone, fax or mail) to make more informed decisions about their customer transactions by sharing transaction experience data in a way that is secure, automated, effective and ethical. Businesses submit transaction data to Ethoca and can use summary history and analysis based on the collaborative data of Ethoca's clients to gauge the fraud-risk associated with any given transaction.
Ethoca's community includes a number of leading and recognized companies and payment and fraud solution provider partners from around the world.
Ethoca's clients increase profits by finding the optimal balance between allowed transactions and fraud-risk levels, and fraud management costs. Ethoca's use of independent third-party business process and data integrity audits ensures that the privacy and security of data is maintained. For more information about Ethoca visit http://www.ethoca.com.
About Zopa (http://www.zopa.com)
Zopa is the world's first online, person-to-person lending and borrowing marketplace at http://www.Zopa.com. Launched in March 2005, Zopa has 190,000 members in the UK and launched in the U.S. and Italy last year. Zopa is headquartered in London and San Francisco and is listed in many of the UK's leading best buy tables, including Moneysupermarket, Moneynet, MoneyExpert and Confused.
###