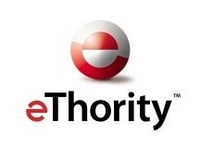 With eThority we have been able to keep our stakeholders well-informed and provide widespread insight into how money is being used at a very detailed level. This is especially important in a tough budget year
Boston, MA (Vocus) July 28, 2009
eThority, a company delivering a powerful business intelligence platform with a user-obvious interface, announced today that the University of Washington Bothell's Office of Administration and Planning is using eThority Enterprise Edition to increase transparency in their budgeting process. As reporting requirements have grown with economic uncertainty, eThority has helped keep UW Bothell's faculty, staff, and students informed with the most current information about where their funds are going.
"With eThority we have been able to keep our stakeholders well-informed and provide widespread insight into how money is being used at a very detailed level. This is especially important in a tough budget year," said Marilyn Cox, Vice Chancellor for Administration and Planning at UW Bothell.
The process of generating reports is largely being automated by eThority Enterprise's auto-distribute functionality, and is used to share reports with stakeholders campus-wide, securely. Auto-distribute allows users to send reports out at regularly scheduled intervals so that the most current, up-to-date information arrives in necessary users' inboxes. As reports are sent, security filters are applied to the data, so recipients only see information that they are authorized to view. This enables greater budget awareness across campus and also eliminates the paper that would be used to deliver these reports in hard copy form.
"We're proud that a progressive university like UW Bothell is using eThority Enterprise to gain clarity in their budgeting and reporting process during these challenging times," said Mike Psenka, eThority's President and CEO.
About eThority:
eThority has a 17-year history in software development, support services and data reporting. The company developed its radically new Business Intelligence platform to allow customers to synergize their existing investments in information that remains idle in their legacy information systems. eThority's solutions are in use around the globe at major research universities and leading corporations. For more information, please visit http://www.eThority.com or stop by booth #430 at Campus Technology from July 28-30.
About UW Bothell:
The University of Washington Bothell combines the benefits of a small campus with the resources and prestige of a world-renowned university. Offering over 30 degrees, options, certificates and concentrations, its curriculum emphasizes close student-faculty interaction, collaboration among students, and hands-on learning. UW Bothell celebrates its 20th year of operation during the 2009-10 academic year with the opening of campus housing, an access ramp connecting to SR522, and new degrees including a Master of Computing and Software Systems (MSCSS), and a Leadership Master of Business Administration (L-MBA) at an offsite location in Bellevue, WA.
Media Contact
Mikell Lewis
843-556-5565
###