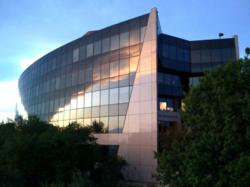 These products are something every American will become very familiar with no matter what the outcome is in the ongoing national health care reform argument.
Austin, TX (PRWEB) August 11, 2012
ETMG, LLC (Austin, Texas) announced today that is has signed a long-term partnership agreement to distribute Washington National's supplemental health insurance products to all of its existing customers, brokers, employers, and individuals. Supplemental health insurance provides cash directly to the insured or someone they designate in the event of an accident, hospitalization, or diagnosis of a specific illness named in the policies. Even if the insured has major medical coverage, accidents, hospitalizations, and illnesses can create a significant financial burden on the family due to their associated costs, including but not limited to, the potential for additional daycare, travel, parking, meals away from home, domestic services and assistance, and the actual co-pays and co-insurance expenses for the illness, injury, or accident itself.
Jeff Burns, ETMG Chief Operating Officer stated; "The growth in supplemental health insurance sales since the passing of the Patient Protection and Affordable Care Act has been extremely robust. As the cost of major medical insurance continues to increase and deductibles and out of pocket costs increase, people are seeking ways to mitigate catastrophic health care related expenses and supplemental health plans have enjoyed a strong resurgence in the market place." Mark Warnock, Director of Sales at Washington National stated, "We're really excited about the opportunity to continue to spread our message through ETMG's national customer base and to educate people about the tremendous value of supplemental insurance to help reduce financial risk and put cash into their pocket during a time when they absolutely need it the most."
Tom Newby, ETMG's President and 2011 Broker of the Year Finalist added: "These products are something every American will become very familiar with no matter what the outcome is in the ongoing national health care reform argument. The cost of major medical insurance has steadily increased over the 24 years that I've been in the health insurance business, and there is no time like the present for a family to decrease its financial exposure to unexpected medical costs not covered through traditional major medical insurance." Mr. Newby went on to say; "ETMG does provide off-the-shelf major medical insurance and indemnity medical products to groups and individuals, but our corporate philosophy has always been to keenly understand the risk tolerance of our corporate clients and the needs of their employees and then to provide them with a customized health insurance solution. We want to meet our clients' needs with best product configuration to achieve a high level of economic value and risk mitigation for the employer and its employees. These custom solutions would just be incomplete without built-in or adjunct accident, hospital, or critical illness coverage."
ETMG is planning a fall 2012 expansion through acquisition and has assembled an industry leading team of product development, sales and marketing, and claims servicing organizations. The company has experienced over 300% growth annually since being founded by industry veteran and former Forbes Top 10 recipient Newby in 2008. ETMG plans to continue its aggressive expansion in the US health insurance market for both employers and large associations with a full spectrum of health insurance solutions.
About ETMG, LLC
ETMG, LLC. (http://www.etmg.us) is an innovative provider of insurance and benefit solutions focusing on small to mid-size employers, 1099 contractor groups, PEOs, and associations nationwide. ETMG offers a unique blend of products and services to fulfill the needs of its employer and broker clients, from help with finding or designing the right group health insurance policy, to enrollment and implementation, to dedicated customer care.
ETMG's fresh perspective on the way insurance business is conducted allows it to think creatively about who should be eligible for coverage and how that coverage should be implemented. ETMG, LLC is proud to be a member of the Better Business Bureau with a zero (0) compliant history, and zero complaints with the Texas Department of Insurance. ETMG's Founder was rated in the Top 5 US Health Insurance Brokers of the Year 2011, and was listed on the Forbes Top 10 Health Insurance Brokers three years in a row.
About Washington National
Washington National was incorporated in 1911 in Illinois and began providing accident and health insurance to teachers. Washington National was acquired by CNO Financial Group in 1997.
Washington National offers a full line of supplemental health and life insurance products through a nationwide network of independent insurance agents serving middle-income Americans. Washington National is an experienced leader in the voluntary worksite and individual markets with more than $4.4 billion of assets and $3.4 billion of policy reserves. We insure more than 1 million policyholders and 25,000 employer groups, encompassing a broad spectrum of industry types and sizes.
In all, Washington National has paid out more than $2.5 billion to its supplemental health policyholders— more than $1.1 billion in claims to help protect customers from the costs of illnesses, injuries and accidents, and another $1.4 billion through its return-of-premium and cash-value benefits.
Release Notes:
Approval code 12-1603 for agent information only and not intended to be a solicitation. Copyright, ETMG, LLC. 2012. This release may be syndicated or republished in full, in its entirety, without any alteration or modification. Partial, incomplete, or altered republication of this release is specifically unauthorized and may be pursued as an infringement under the Digital Millennium Copyright Act.
ETMG, LLC | 6300 Bridgepoint Parkway, Building One, Suite 480 | Austin, TX 78748