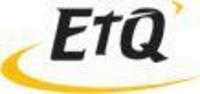 Managing risk throughout the organization has a significant influence on an organization's bottom line
Farmingdale, NY (Vocus) April 24, 2009
EtQ, Inc. is pleased to announce that its Chief Executive Officer, Glenn McCarty, will speak at the World Conference on Quality and Improvement to be held on May 18th through 20th in Minneapolis, MN.
Mr. McCarty will present on Monday, May 18th during concurrent sessions to be held from 1:45 to 2:30pm. The topic is "Managing Risk has its Rewards" and the focus area will be on a recent study on risk mitigation in manufacturing operations, and the importance of the Quality professional's role in mitigating an organization's risk.
"Managing risk throughout the organization has a significant influence on an organization's bottom line," stated McCarty. "In this presentation, we will discuss how quantitative risk assessment and risk mitigation methods can be utilized to streamline operations and make high risk events visible within the Quality Management System (QMS). We will also take a real-world example of how using quantitative risk assessment in a quality system can help to identify and mitigate critical events as well as prevent re-occurrence."
EtQ will also be exhibiting at this conference. Please visit EtQ in booth 809.
About the World Conference on Quality and Improvement:
The theme of the 2009 conference is "The Culture of Quality: Serving Customers, Organizations, and Communities." The use of quality is no longer limited to the efforts of traditional quality professionals. More and more, quality is being driven throughout entire organizations, spreading beyond its manufacturing roots, and becoming established in a growing number of governments, communities, and markets. Spreading the knowledge and application of quality tools, approaches, and techniques will not (in and of itself) lead to sustainable results. Sustainable results require a quality approach that is applied within a culture that supports, promotes, and enables a commitment to excellence and best practices. The 2009 World Conference on Quality and Improvement will focus on extending its efforts to promote and grow the culture of quality on a global scale.
About EtQ:
EtQ is the leading Enterprise Quality and Compliance Management software for identifying, mitigating, and preventing high-risk events through integration, automation, and collaboration. EtQ uses best-in-class, integrated modules and enterprise application integration to manage and measure quality and compliance processes and execute organizational change. Key modules within the product include: Risk Management, Document Control, Corrective and Preventive Action (CAPA), Audits, Complaint Handling, Change Management, Employee Training, Project Management, Nonconforming Materials, Enterprise Reporting, and more than 20 additional compliance-oriented modules. With its world-class flexible workflow, collaborative platform, EtQ has developed a unique niche to support enterprises involved in various compliance management initiatives such as; ISO 9001:2008, cGxP (FDA), ISO 13485, ISO/TS 16949, ISO 14001, ISO 22000, AS 9001, TL 9000, OHSAS 18001, RoHS, Sarbanes-Oxley, HACCP, SQF, and similar standards for compliance and regulatory management. EtQ has been providing compliance solutions to a variety of markets for over 15 years.
For more information or to schedule a virtual demo, contact EtQ Inc., at 800-354-4476 or 516-293-0949, or e-mail us at info @ etq.com. Visit EtQ at http://www.etq.com.
EtQ is a trademark of EtQ Management Consultants, Inc. All other product names and company names are trademarks or registered trademarks of their respective owners.
###