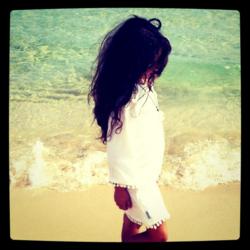 Limassol, Cyprus (PRWEB) June 27, 2012
Carefree day to evening wear with the right amount of elegance yet comfort is hard to find, and this is what led two friends, Julie and Emily to look at designing their own versatile range of quality basics for women and girls. As the idea began to gain traction, luxury easy brand ETSI was born.
With personal involvement in the design of all items, selection of high quality luxurious materials and luxurious stitching to offer uncompromising aesthetic, quality and attention to detail, Julie and Emily created an urban wear label that has already gained a loyal following. Boasting classic lines and a timeless look and feel, as well as great comfort and loose fit, the range has been embraced by busy mothers, professionals, as well as by pregnant women looking for a comfortable alternative to maternity wear.
The website launched officially this week at http://www.etsiwear.com and offers free worldwide delivery on orders over 200 euros. Arriving in beautifully packaged wrapped tissue paper with branded ETSI stickers and the fabulous ETSI branded brown bag, ETSI parcels are delivered by courier to the client's door and the online store. E-Gift vouchers will be available online shortly for personalised, special treats to loved ones with the click of a button.
ETSI urban looks are fast gaining popularity, with UK TV actress and worldwide celebrity Kym Marsh recently tweeting to her followers on Twitter to "check out the fab new range". With vibrant colours, the ETSI range offers one size loose fit garments for ladies, from heavenly maxi dresses, knee length slubs and easily styled basic pants, tops and accessories. The range for girls offers trendy accessories, dresses, pants and tops in similar colours and styles to those for ladies, all with an urban look and feel.
A very popular and unique feature of the ETSI brand is the on-trend matching outfits for mothers and daughters. There is nothing little girls enjoy more than dressing up, and ETSI simple fashion forward staples allow Little Miss ETSI to match mummy minus the fairies and elves, strengthening both the bond and coolness factor.
For the official launch of the label earlier this month, local high end designer store Rococo in Cyprus held an event heavily attended by socialites, models and ladies along with their toddlers. The pavement in the shopping district of Limassol was transformed into a garden strewn with lemon trees to celebrate the arrival of ETSI. Lemonades as well as traditional Greek masticha shots were served well into the evening. The ETSI S/S12 range offers emerald greens, coral reds, basic blacks, greys and whites and items such as pom pom tunics, washed silk jumpsuits, elegant thigh slit silk maxi dresses as well as comfortable box dresses, tees and shorts.
To buy ETSI, or for further information please visit http://www.etsiwear.com.
About ETSI
ETSI is a luxury fashion basics label, also known as Everything Simple. ETSI encapsulates a timeless aesthetic of loose comfortwear and high quality basics for women and girls. ETSI clothing is suitable for day and evening and is available in one-size pull on items as well as mother and daughter matching outfits.
The ETSI range of ladies casual wear is available online at http://www.etsiwear.com with worldwide delivery which is free for orders over 200 Euro. Payment is accepted with all major credit cards and via PayPal.
For further information and to view the full range in our online store please visit http://www.etsiwear.com. Contact ETSI by telephone + 357 25 371010 or email us on ask(at)etsiwear(dot)com.