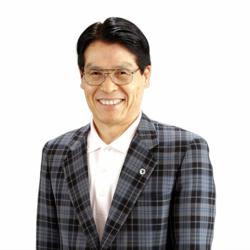 We need to launch a fair language that is easy to learn for everybody and this will keep our world happy and peaceful
Layton, Utah (PRWEB) July 27, 2011
Etsuo Miyoshi, CEO of Swany Corporation, a glove manufacturer, and inventor of the Walkin'Bag, received the Order of Merit from the Republic of Poland on June 30th, 2011. Miyoshi received this award for his tremendous efforts to promote the universal language of Esperanto. Poland presents this award to those who have rendered great service to the Polish nation.
The award ceremony was held at World Park, Esperanto Field, in Malbork, Poland which is 120 miles northwest of Warsaw. Following the ceremony Miyoshi was interviewed by the media for three hours, during which he shared his personal story and how he came to support Esperanto.
Miyoshi contracted polio early in his childhood. At the age of 23 he proposed to his girlfriend who rejected him. He felt that this was because of his polio, became very depressed and started having thoughts of suicide. Concerned, his parents suggested that he study the Omoto religion.
During that time he came across this life-changing statement: "Every individual has their own mission." This statement gave him a new perspective on life and brought him out of his depression. The Omato religion promotes world harmony and peace. It also promotes Esperanto as a universal language. It was at this point in his life that Miyoshi began to develop his passion for Esperanto.
Over the next few years his understanding of the need for Esperanto was intensified as he studied English. Swany corporation, a company started in Japan by Miyoshi's father, was well-known as a glove manufacturer. In an effort to increase sales, Miyoshi decided to take Swany gloves to the larger U.S. market. Miyoshi knew that in order to be successful he would have to study English. He dedicated a couple of hours each day for more than a year in order to prepare himself for his endeavor. Miyoshi realized how challenging it was for a foreigner to learn English.
In an effort to save manufacturing costs, Swany decided to move its glove production to Korea. For two years Miyoshi studied the Korean language. It too was very challenging. Manufacturing costs in Korea began rising and in order for Swany to keep glove prices down they moved their factories once again, this time to China. Miyoshi was frustrated trying to learn new languages and eventually gave up devoting so much of his time and effort to that cause. He instead began studying and promoting Esperanto. His research of Esperanto and his past study of other languages helped him realize that Esperanto was five times easier to learn than most other world languages.
Miyoshi pointed out that the era for Esperanto is coming closer. One reason for his belief is that the European Union is overwhelmed with the costs of interpretation to its 27 member states and 23 official languages. In April 2006, the EU reported that the Directorate-General for Translation (DG Translation) employed 473 translators and forecasted that they would spend around €800 million to translate more than 1.5 million pages of documents for the EU. The amount spent by citizens for learning foreign languages in the EU reaches €60 billion every year. With the introduction of Esperanto as the official language of the EU, they would reduce their costs and save forests from being demolished in order to communicate amongst the 27 states.
Miyoshi said, "If the English language keeps its dominance, the unfairness within the world will never end. People born in countries where the native language is English will benefit, but the rest of the world will suffer from the burden of learning that language. It is a very complicated language that seems to always change. Non-native English speakers will never be able to catch up to the level of a native speaker. We need to launch a fair language that is easy to learn for everybody and this will keep our world happy and peaceful."
Miyoshi is so passionate about furthering Esperanto as the universal language that he started running ads promoting Esperanto in European newspapers. He started his ads in Denmark, then went to Belgium, Germany and Poland. He rethought his strategy and now only places ads in the French newspaper Le Monde. The cost of running these ads caused Miyoshi to exhaust all of his personal funds. Still committed, he went to his own company and asked the board to dedicate some of the profit made in the Walkin'Bag division to help further Esperanto. The board agreed and Miyoshi continues to promote Esperanto.
# # #