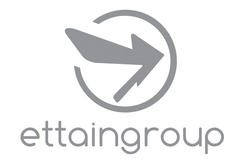 "We are very pleased with NetSuite's leadership position combined with ettain group's proven track record of delivery." - Dan Royle, Director of Consulting at ettain group
Charlotte, NC (PRWEB) March 15, 2011
ettain group, the premier provider of IT Solutions in the Southeast United States, today announced that the company has joined the NetSuite Solution Provider program. As a NetSuite solution provider, ettain group promotes and provides implementation and support services for the full range of NetSuite's leading cloud computing solutions including NetSuite ERP / Financials, NetSuite OpenAir, NetSuite CRM+ and OneWorld to growing and mid-sized companies throughout the Southeastern United States and the Atlantic Coast.
"We understand the need for a proven vendor on both the technology and business consulting arenas. NetSuite was the perfect fit based on its product leadership and commitment to partners," said Dan Royle, Director of Consulting at ettain group. "We are very pleased with the prospect of combining NetSuite's leadership position and expertise in cloud business solutions with ettain group's proven track record of delivery for dynamic companies throughout our region."
ettain group is a Charlotte-based solution provider anchored by seasoned ERP and CRM industry leaders who deploy their eDP approach, an industry-proven development methodology, to efficiently and accurately develop software solutions that integrate with both on-premise and cloud-based platforms. ettain group turned to NetSuite due to increasing customer demand for a cloud computing platform that delivers agility, flexibility, economies of scale, efficiency and optimized business value. At the same time, a growing number of ettain group's customers needed to reduce capital expenses, save money and get to market faster by leveraging existing IT investments, making NetSuite's comprehensive solution a perfect fit for the solution provider.
A leader in cloud computing, NetSuite has established the worldwide credentials to lead the charge. Named one of the top 10 Financial Management System vendors in North America by Gartner Dataquest — and the fastest-growing in that elite group, NetSuite is leading the way in delivering a cost-effective and highly efficient alternative to on-premise applications. NetSuite's cloud solutions have won many industry accolades including three CODiE Awards by the Software & Information Industry Association and Customer Interaction Solutions Product of the Year. Most recently, Craig West, VP of Channel Sales for NetSuite, was awarded the Channel Chief accolade for the third, consecutive year, recognizing his pioneering of a robust cloud channel program.
With an eleven-year lead over many traditional software companies only now beginning to understand the power, convenience, flexibility, and security of cloud computing solutions, NetSuite seeks to become the new gold standard for VARs and solution providers seeking sustainable growth and opportunities. Launched in 2002, the NetSuite Partner Program has brought hundreds of solution providers to the cloud. With cloud computing at the forefront of the hottest current trends, the NetSuite Solution Provide program offers a wealth of opportunities to grow channel business, with industry-leading margins and incentives.
About ettain group
ettain group is a privately-held, award-winning IT Services company that provides IT Staffing, Professional Services and Project Solutions to companies throughout the Southeast. With offices in Atlanta, Charlotte, Jacksonville, Nashville, Raleigh, Winston-Salem/Greensboro, and Washington D.C. ettain group is comprised of one hundred dedicated full-time employees and three hundred experienced consultants.
# # #