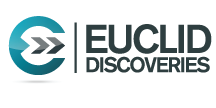 We are pleased to have George join us as we move toward capitalizing on our recent advancements
Boston, MA (PRWEB) September 25, 2012
Euclid Discoveries, a video processing technology development company focused on the delivery of HD and high motion video over constrained networks, today announced that George Lauro has joined the company as a member of the company's Board.
In response to the advancements the company has made over the past year, Euclid's Board conducted a search to find an individual to help the company move into its next phase of development.
Euclid has become a leader in object-based compression, demonstrating bandwidth reductions of 15-30% versus MPEG 4/H.264 codecs at high PSNRs. Euclid has demonstrated the potential to approach 50% bandwidth reductions over the next two years. Euclid's object-based compression technology is complementary to, and built on top of, H.264, using much the same architecture. The significant variations in EuclidVision over H.264/265 occur in the prediction block.
Last month, Euclid announced the ability for EuclidVision's Video Processing Prototype codec to operate on the Apple iPad and iPhone platforms.
In addition to video compression, Euclid's technology has shown potential to deliver benefit for smart video caching, video storage, and distribution.
Euclid holds a large IP portfolio representing over 40 man years of development.
"We are pleased to have George join us as we move toward capitalizing on our recent advancements," said Richard Wingard, CEO of Euclid Discoveries. "George's combined experience in funding and growing technology companies is perfect for our current stage of development."
"I'm equally pleased to be working with Euclid at this exciting time in their history," Mr. Lauro said. "Euclid's technology can deliver tremendous benefits and we have already seen very positive reception from senior levels of the largest companies in the broadcasting, video distribution, and service provider sectors."
Mr. Lauro has 25 years of experience as a technology entrepreneur, operating executive, venture capitalist, and investment banker. He is a founding partner of Alteon Capital Partners, based in Cambridge, MA. Earlier in his career, he was a Managing Director and partner at Wasserstein Perella Private Equity, a $1.3 Billion private equity and VC fund. He has been a member of the board of directors of 17 public and private companies, has served as Interim CEO, and has had a lead role in equity financings and M&A transactions exceeding $1.5B in combined value. Mr. Lauro holds 23 patents in wireless electronics, battery technology, RFID, GPS, and inertial guidance. Mr. Lauro is a graduate of Brown (BSEE), and The Wharton School (MBA), and attended MIT (graduate Studies in Aeronautical Engineering).
About Euclid
Euclid Discoveries is a video technology development company focused on the delivery of HD video over constrained networks. For the past 12 years Euclid has been tackling this challenge and has invented an innovative technology that delivers significant benefits in video distribution, search, and storage.
To learn more about Euclid Discoveries and its video processing technology, please view our video that can be found on our website, or please contact us at info(at)eucliddiscoveries(dot)com.