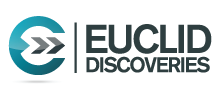 "This is a critical and exciting step in our technology development and delivery", said Euclid CEO, Richard Wingard
Concord, MA (PRWEB) August 30, 2012
Euclid used the Apple development framework to create a seamless means by which the company's EuclidVision codec can be installed and operated on any iPad or iPhone.
Darin DeForest, Euclid Discoveries' Lead Software Engineer, explained, "By adapting our software to run within the Apple iOS on iPads and iPhones, we are enabling a simple and effective means for distribution and use of the EuclidVision codec. And since Apple has a large and growing market share in smartphones and tablets, it was natural that we demonstrate our compatibility and operability on their operating systems first."
"This is a critical and exciting step in our technology development and delivery", said Euclid CEO, Richard Wingard. "Euclid's video processing technology delivers significant advantages when watching video over constrained networks, as is often the case on smartphones and tablets, when wi-fi connections aren't available. Now I can see the EuclidVision codec in action, doing this on my iPad."
About Euclid
Euclid Discoveries is a video technology development company focused on the delivery of HD video over constrained networks. For the past 12 years Euclid has been tackling this challenge and has invented an innovative technology that delivers significant benefits in video distribution, search, and storage.
To learn more about Euclid Discoveries and its video processing technology, please view our video that can be found on our website.