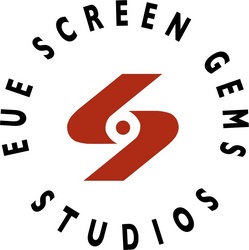 That's why the announcement of the 25 percent incentive has my phone ringing off the hook.
Raleigh, NC (Vocus) August 28, 2009
Today, in a public ceremony in Raleigh Gov. Bev Perdue signed legislation increasing the film incentive to 25 percent in North Carolina. The new incentive will be effective January 1, 2010. Advocates of the change say the increased incentive will cement the state's leadership as a destination for filmmakers, Hollywood studios and independent producers.
"North Carolina is one of the most cost effective film production centers in the country," says Chris Cooney, co-owner and COO of EUE/Screen Gems Studios, in Wilmington. "Raising this incentive ensures that the impressive talent already here in this state--crew, grip, lighting and set design professionals--will stay here and continue to contribute to the economy and the excellent reputation we've built over the last 25 years."
EUE/Screen Gems Phones Ringing; Ready to Go
"In the last few weeks we have had renewed interest in our studio." Cooney continues. "The Hollywood studios and producers from around the world have been talking to us, waiting for this 25 percent incentive that will allow them to shoot with us."
"We anticipate new productions to open offices within the next 90 days" adds Bill Vassar, Executive Vice President of EUE/Screen Gems Studios. Vassar manages the studios in Wilmington and is the liaison with studio executives and producers. "Our mission is to make sure each production is comfortable and the production runs efficiently. This is a 50-acre turnkey operation with all the support services you find on a Hollywood lot. We have 10 stages and the local crew," says Vassar. "That's why the announcement of the 25 percent incentive has my phone ringing off the hook."
The Dream Behind Stage 10
Vassar and Cooney also know the newest jewel in the EUE/Screen Gems Studios crown, Stage 10, will soon be buzzing with activity. The stage is the third largest sound stage in North America with a large special effects water tank. Its size is designed to accommodate large-scale blockbuster films. The comprehensive resources of Stage 10 include a 37,500-foot, column-free stage with a 10.5-foot-deep water tank that can be expanded. EUE/Screen Gems is inviting directors to make this their next creative playground, the place where hurricanes, tidal waves, natural disasters and entire cities can be built, filmed and washed away. Stage 10 is the third largest stage in United States and houses the second largest water tank in the United States.
"Seeing this stage come to life the way we envisioned will be one of my personal triumphs," Cooney reflects. "People thought we were crazy to build this stage in this economy, but it filled a hole in the industry."
Expansion Into Charlotte Possible
With the opportunities the incentive brings to the entire state, EUE/Screen Gems is also exploring opening studios in Charlotte. "Can we make filming mountains and urban scenes as easy as filming in Wilmington?" Cooney says. "We're thinking about how we do what we do best and build on the existing relationships and reputations of businesses in Charlotte. We think there's real potential."
About EUE/Screen Gems Studios, Wilmington, N.C.
EUE Screen Gems Studios has been home to more than 300 film, television and commercial productions. Television projects include "One Tree Hill" for Warner Bros. Television (now in an unprecedented seventh season); "Little Britain USA" on HBO; the HBO series "Eastbound and Down"; and "Dawson's Creek" for Columbia Pictures Television. Recent film projects include "Nights In Rodanthe" for Warner Bros.; "The Secret Life of Bees" for Fox Searchlight; "The Marc Pease Experience" for Paramount-Vantage and others.
For more information on the EUE Screen Gems Studios, visit screengemsstudios.com/nc or stage10nc.com.
Contact:
Susan Dosier
(704) 953-9408
sdosier (at) lkmideas (dot) com
Meghan Musgrave
(704) 936-7783
mmusgrave (at) lkmideas (dot) com
Bill Vassar
(910) 343-3578
vassar (at) euescreengems (dot) com
###