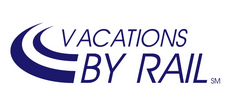 Chicago, Illinois (PRWEB) February 11, 2008
Vacations By Rail, a Chicago-based specialty travel company selling independent travel and group train tours and vacations throughout the United States, Canada, Mexico, Europe and beyond, has partnered with White Plains, NY-based Rail Europe to provide a real-time booking engine for the entire collection of European single- and multi-country railpasses and point-to-point tickets.
The new booking engine helps travelers determine which pass or ticket best meets their travel needs and assists them in making a real-time purchase in four simple steps. Travelers can select from popular multiple country passes such as the Eurail Global Pass or Eurail Selectpass; single country passes, such as the French Railpass or German Railpass; tickets on high-speed trains including the famed Eurostar; individual rail tickets; and, Rail 'N Drive packages, pairing travel by train with a car rental for the most scenic European vacation.
"Expanding our product offerings to include European railpasses and tickets bundled into one user-friendly booking engine helps us meet client demand for instant access to a breadth of travel options at an affordable price," said Todd Powell, president of Vacations By Rail.
In addition to providing instant access to the entire line of European railpasses and tickets, Vacations By Rail's European product line includes 20 escorted European train tours; 13 luxury European rail vacations including the storied Venice-Simplon Orient Express; 5 scenic rail journeys including the Glacier Express; and tickets for five European night trains.
To book European Railpasses and tickets, visit http://www.vacationsbyrail.com.
###