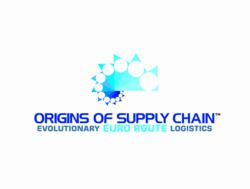 'We've never lost a customer through service and are dedicated to stay years ahead of our time.'
Washington D.C. (PRWEB) February 18, 2013
This assists many of the largest corporations in America to maintain a logistical edge globally and especially across Europe through Euro Route's headquarters which are strategically located in the GMT time zone beside Dublin Airport in Ireland which boasts state of the art banking level security.
It's taken over 32 years of high level research and development to perfect the origins of supply chain and evolutionary logistics inventions which integrate seamlessly with detailed corporate no touch and SME solution systems.
The Managing Director of Euro Route, Mr. Gerry Kierce, stated 'we've never lost a customer through service and are dedicated to stay years ahead of our time. In fact, the more complex your requirement the better. Our tailored supply chain systems run like clockwork in the background.'
Mr. Kierce, who is a former State champion sporting hero, says 'having the best team in Euro Route has always remained a priority. We're proud to keep our Staff long term and assist them to grow as the industry continues to develop and adapt. The pride I have for my native State reminds Me of when we ran team logistics for a National sports team. You can't beat the rush of being part of a well oiled machine that keeps a major organization on its feet.'
His prized invention hub led the way for the international streamlining of complex reverse logistics where static and mobile electronic devices enjoy up to 5 lives making this the ultimate corporate technology recycling achievement as gadgets feed directly back to valuable brand new customers next day.