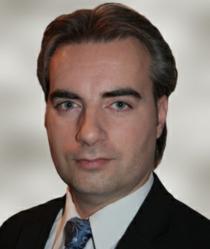 About thirty percent of our business comes from Europe, making the region an important part of Touch International's global identity
Austin, TX (PRWEB) February 08, 2012
In its quest to become the top touch screen supplier in each of its markets worldwide, touch screen manufacturer and display enhancement integrator, Touch International, has set its sights on Europe.
The privately held, US-based company announced its expansion into Europe today with the addition of sales consultant Sascha Poth, based in Frankfurt, Germany.
"About thirty percent of our business comes from Europe, making the region an important part of Touch International's global identity," explains Touch International CEO Michael Woolstrum. "With complementary sales and manufacturing facilities located in the U.S. and Asia, Europe is the next logical step."
Providing European customers with the knowledge and expertise needed to build world-class display solutions, Poth will enable Touch International to deliver better customer support, and represents the first step in gaining European market share in the military, aerospace and medical industries.
"Joining Touch International gives me the opportunity to provide a wide range of high-quality, specialized products that the European market is waiting for," says Poth. "With a professional R&D team and efficient manufacturing lines for prototyping and mass production, I'm looking forward to bringing our solutions to Europe."
About Touch International
Touch International is the leading manufacturer of specialty touch screens and display enhancement windows, and is the largest touch producer in North America. The company is world-renowned for its expertise in optically clear touch panels, EMI filter technologies, and custom touch screen designs for military, aerospace, medical, transportation and retail applications. Touch International was first to produce the Apple iPhone-type projected capacitive touch screen, and also builds resistive sensors and glass filter products used in touch screens, display windows, anti-reflective and anti-vandal filters. The company is headquartered in Austin, Texas and has complementary sales and manufacturing facilities in Europe and Asia.
###