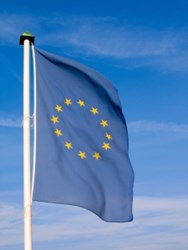 Contact your existing insurer to check your policy details before you leave the UK.
Ipswich, UK (PRWEB UK) 3 July 2012
Popular car insurance comparison site Tiger.co.uk is warning UK drivers to make sure they are sufficiently covered by their car insurance when driving abroad.
Many UK motorists believe that their existing policy will cover them adequately for driving in foreign countries. However, this is not always the case and when driving within Europe, only third party car insurance is normally provided as standard.
According to figures published by the National Statistics Office and the Association of British Travel Agents, over three million British holidaymakers take a driving holiday every summer. Accidents and breakdowns do of course happen, but with proper preparations the after-effects can be minimised. Many drivers can avoid the risk of being stung by unexpected costs and trouble at the roadside by ensuring they have the correct level of cover in place before they leave.
Driving without the appropriate level of car insurance overseas can result in hefty costs if you have to use local breakdown and repair services. According to the AA, it could cost well over £1,000 to bring a broken down vehicle back to the UK and that does not take in to account the costs that can also be incurred by having to arrange emergency accommodation and alternative transport home.
Andrew Goulborn, Commercial Director of Tiger.co.uk commented: "Our advice to drivers is to contact your existing insurer to check your policy details before you leave the UK. If you have a comprehensive policy you might well have to take out what is known as a foreign use extension – if in doubt always check with your insurer. Some policies do, of course, offer European cover as standard, but you should always check this before you leave. If you are looking to renew your policy or take out new cover always use a site like Tiger.co.uk to compare car insurance quotes so that you are able to check the policy conditions in detail to see what is covered."
About http://www.tiger.co.uk:
Tiger.co.uk is a trading name of Call Connection Ltd. Tiger.co.uk is a UK based, independent car insurance comparison site, offering insurance quotes from over 150 motor insurance brands. Call Connection Ltd is authorised and regulated by the Financial Services Authority (number 308374).