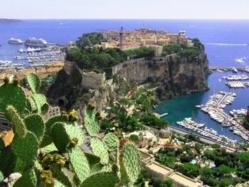 Central Holidays' seasoned group leaders provide uniqueness to all of our escorted vacations, not only with their insights into the region (and) they have more flexibility to present diverse options and excursions based on the group's interests
Moonachie, NJ (PRWEB) September 01, 2011
Central Holidays Travel Group via its travel brand France Vacations is pleased to present guaranteed departures on four of its newest, small group escorted European vacation packages showcasing key areas of France most requested by travelers. With a minimum of two travelers and a maximum of 15 in these small group trips, vacationers welcome the one-on-one attention that they experience, where the needs of each person can be readily met. Offering guaranteed departures gives travelers the assurance that they can carry out their dream European vacation with no worries of cancellation.
"Central Holidays' seasoned group leaders provide uniqueness to all of our escorted vacations, not only with their insights into the region, but on these smaller group programs they have more flexibility to present diverse options and excursions based on the group's interests and requests," said Fred Berardo, President of Central Holidays. "Beyond that, small group programs provide a more intimate social encounter where travelers tend to have shared goals, and thus relate well with each other and gain an even greater value from the experience."
Considered by many the best and most convenient way to travel to Europe with friends and family, travelers on these small group programs can enjoy the worry-free advantages of traditional fully escorted vacations along with added benefits and flexibility of touring in a small group. Travelers can sit back and relax in the comfort of their air-conditioned private deluxe minivan or motorcoach, while a professional English speaking driver & guide takes care of revealing the treasures of France. These unique offerings provide the benefit of smaller group sizes of 2-15 travelers as well as stays at an impressive selection of hotels in France's most popular cities and off-the beaten path towns and villages.
Central Holidays' new small group programs with guaranteed departures include:
France's Fine Wines and Cuisine – 9 days from $3151 – Venturing through the Southwest of France, travelers savor the best in gourmet meals and world-famous wines of the Bordeaux area, and take-in the region's breathtaking surroundings on this wine and gastronomy experience. Travelers enjoy: sommelier led wine tastings and gourmet dinners, a cooking lesson with renowned Chef Guy Heraut, extensive sightseeing to enjoy the region's treasures including visits to the UNESCO World Heritage Sites of Carcassonne and Saint-Emilion, and travels along the 'Route des vins' to discover some of the most prestigious names and chateaux, from Pauillac to Margaux.
Bordeaux and the Basque Country – 7 days from $2422 – A true discovery of wine and gastronomy awaits in this delightful tour of Bordeaux, the capital of the Aquitaine region, and the Basque Country. This amazing vacation in France and Spain includes wines tastings and gourmet meals in France's Bordeaux and Pauillac regions and features the opportunity to enjoy the famous oysters and caviar in Spain's Arcachon. Travelers will explore Spain's Basque Country that stretches 100 miles from Bilbao north to Bayonne. As with Aquitaine, the Basque region is experiencing what could be called a 21st-century renaissance, including the spectacular new architecture of the Guggenheim art-museum in Bilbao and the charming resort of San Sebastian to name a few.
Provence and the French Riviera, 13 days from $4064 – Travelers on this itinerary will discover the sparkling blue skyline of the French Riviera, and see the white rocks of Les Baux-de-Provence, then venture on to the Roman vestiges of Arles, before visiting the glamorous villa of the Rothchild family in the Monaco Area. The French Riviera mesmerizes travelers with its sunny climate and beaches, jetsetters, casinos and shop-lined streets, and 125 miles of blissful coastline. Provence offers an abundance of breathtaking landscapes from the Alps to the Mediterranean to rival many countries. Provencal cuisine is exquisite and accompanied by fine wines from its many vineyards make for a gastronomic extravaganza. Add Roman ruins, Romanesque churches and a variety of museums to fulfill a dream trip of a lifetime.
La Belle France - Normandy & the Loire Valley including Paris, 12 days from $3507 – This experience commences and comes to a close at Paris' Ville Lumiere and traveles along through the Normandy and Loire Valley regions. Normandy, boasts over 360 miles of dramatic coastline, from the cosmopolitan resort of Deauville, to the magnificent gothic abbey of Mont St Michel, and an interior dotted with beautiful chateaux and lush green countryside. Visited frequently by U.S. travelers, it is steeped in history of D-day, Vikings and William the Conqueror. The area also features bustling market towns, monuments and landmarks and gastronomic delights from cheeses to cider and Calvados. A heritage of fine wines and delicious cuisine welcomes travelers to the Loire Valley, a region that also offers a fascinating history from troglodyte villages, Attila the Hun, Gauls and Romans, to the famous cathedral of Chartres and fairytale castles nestled in a colorful landscape of rolling green hills, flowers and vineyards.
Prices detailed above are per person, land only, based on double occupancy. Special pricing on air travel and extra nights are available upon request.
About France Vacations:
For nearly 20 years, France Vacations has been creating and delivering exhilarating trips that take travelers to explore the diverse regions of France and beyond. The company offers an extensive collection of Escorted, Hosted, Independent, Cruise & Land, and European Rail travel programs that radiate authenticity, quality, and value. From the capital Paris – City of Light – to Burgundy and Champagne in the East...from Western France's Loire Valley to Nice along the Riviera, travelers rave about the signature qualities of each France Vacations trip. For more information about France Vacations visit http://www.francevacations.net or call 1-800-332-5332.
About Central Holidays:
Europe vacation deals, Italy vacation packages, Spain vacations, and Greece vacations: founded in 1972, Central Holidays offers superior travel programs, value and service to enchanting destinations throughout Italy, Spain, Portugal, France, Greece and Turkey, plus dozens of Mediterranean and European River Cruise itineraries and worldwide Ski programs! For more information, contact Central Holidays at 1-800-935-5000 or visit their website at CentralHolidays.com
Media Contact:
Marlene Oliver
NJC Communications
(305) 491-0512
Cassie Dittrich
NJC Communications
(802) 522-0714
Technical Contact:
Anthony Berardo
Berardo Marketing Group, LLC
201-970-7698
bmg-website.com
# # #