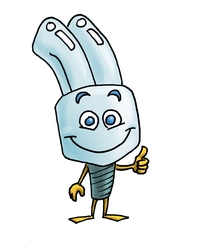 Take a break for EARTH. Facebook application for environmentally aware people helps consumers change their habits.
Cannes (PRWEB) June 11, 2010
The European Energy online community http://www.european-energy.org – a platform for future generations – has gone online. The Facebook application connects people, who want to act to make our planet a cleaner place. Within the month of its launch, 2,000 members have already joined. The members of the community turn off all of their lights for an hour each night, they've replaced the majority of their light bulbs with energy efficient light bulbs, and they drive efficiently and prefer to walk over short distances. They do not use plastic bags for their daily groceries and don't drink water from plastic bottles. They use environmentally friendly cleaners, print on both sides of the paper, recycle their trash and would rather fix than replace the products they use in their daily lives.
The application enables each user to mark the tasks they will perform in the coming month to meet the community rules. Every individual's contribution is included in the community counter. If approved by the user, each chosen task also appears in their profile, enabling them to share with their social networks what they contribute to improve the life on our planet. In just one month, the community members have saved almost 40,000 kilowatts of electricity, recycled almost 48 tons of trash, saved more than 25,000 plastic bags and 93,000 plastic bottles, and reduced their carbon dioxide emissions by more than 2 tons. By using energy efficient light bulbs, the members have saved more than 20,000 kilowatts of electricity, and by not using poisonous cleaners and cosmetics, they have reduced the amount of water-polluting substances by 2 million liters.
The goal of the European Energy community http://www.european-energy.org is to become a Pan-European movement, a common ground for people and their neighbors, friends, and people from the same city, who share the same ideas about our planet. With their actions they will influence their social networks and ensure that this movement for improving the quality of life for all Europeans will extend from their houses to their neighborhoods, cities and countries. The community's message is that this is the time to change from consumers to people who contribute daily.
Esimit Europa 2 http://www.esimit.com, one of the fastest yachts in the world, is among the web community's ambassadors.
Additional information:
Esimit Europa:
Gorazd Mauri, Public Relations Manager
Address: Stara cesta 23, 1360 Vrhnika, Slovenia
Telephone: +386 1 750 21 32
Mobile: +386 41 876 427
WWW: http://www.esimit.com
###